If it's raining in Bratislava, it doesn't mean you have to stay in your bed. As the saying goes, there is no such thing as bad weather, just bad clothes.
On the contrary, take your kids with you and discover a good book. Even in these times of technology the humble book has not lost its flair. In fact, it's now an opportunity for you to make some new friends.
A library on the other side of the river Danube in Petržalka claims that "reading is in". Kids are welcome in the premises the whole year and they don't even need to be library members. Curious visitors to this library in Turnianska Street can read or listen to fairy tales in both traditional and modern versions, from the comfort of bean bags. Moreover, children will be taught how to look up new and interesting things in encyclopaedias. Kids under four can even draw their own fairytales. With fun like this, anyone could become a bookworm.
If you dash off to the CC Centre in Petržalka for a while you'll witness how easily children's fantasies can come to life through their little hands. Children from the age of 1.5 years old can take part in three different activity programs: skilful hands, little scribblers, or little pottery talents. Although these activities are available throughout the year it's recommended to call before going.
The treasures hidden within the Waterworks Museum will whet your appetite for all things water related during the rainy weather. There are bucketloads of interesting facts about water in the museum building which used to be the first mechanical fresh water pumping station in Bratislava. The exposition even contains a water pipe from the gardens at Versailles. Alternatively, the museum has another premises on the island of Sihoť where you can find the first well on the island from the end of the 19th century. The island is also home to the first electric pumping station, as well as curious facts on the importance and quality of local water sources. After visiting the water museum your mind will be soaked full of information, but your clothes will remain dry.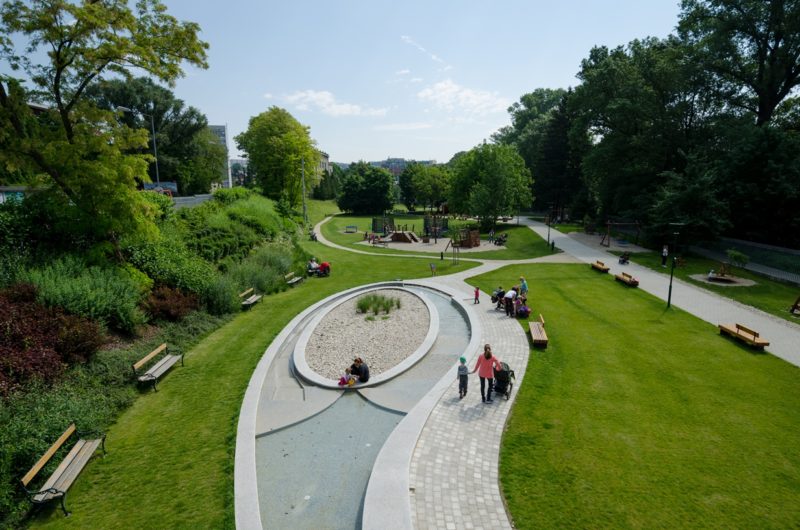 While the sun might not be shining during rainy weather, your kids can still shine at the FunCity indoor amusement park in Mlynská dolina. A play area awaits with plenty of attractions for children as well as their parents. This means that everybody can test their skills, courage and limits of unadulterated play. Children from 1-year-old right up to their teens can experience a jungle of slides, climbing frames, trampolines and other surprises. Similar possibilities are to be found in the shopping malls Polus, River Park or Cubicon. The shopping mall Avion offers a unique children's cinema.
Are you tired? So why not finish your busy rainy day at the kids café Bublinka of Safari Club.