Advent time in Bratislava
Soak in the Christmas spirit in Bratislava to your heart's content this year. Feel the presence of Advent throughout the city. Explore historic streets, wander through unique winter markets, and gaze at the trees illuminating Hlavné (Main) and Hviezdoslav Squares. Warm yourself with a cup of punch or indulge in Christmas specialties, relishing the radiant ambiance of Christmas in Bratislava
Atmosphere and gifts in one place
If you're still on the lookout for some gifts, why not explore the offerings in Bratislava? Local artists and creators present an array of choices, from clothing and accessories to cosmetics, ceramics, art, and delightful treats, not to mention unique experiences at numerous pre-Christmas events.
The Christmas market stalls at Hlavné (Main) and Hviezdoslavovo Square ware brimming with festive cheer until December 31. A diverse array of offerings, including refreshments and Christmas-themed products, will be featured at numerous stalls. Emphasizing sustainability, the markets will reintroduce returnable glasses, compostable dishes, and the convenience of cashless payments by card, all while maintaining a consistent waste sorting system.
When: Everyday from 10 a.m. to 10 p.m. with the exception of the holiday December 24 to 26.
Explore the medieval craft markets at Bratislava Castle, located in the castle palace courtyard, every Friday to Sunday from November 24 to December 17. Opening hours are Fridays from 12:00 to 19:00 and weekends from 10:00 to 19:00. Additionally, enjoy various programs in the museum, including a night-time guided tour focusing on the works of architect Piffle and creative workshops for families with children (at extra charge).
Date and time: Every weekend from Friday to Sunday: 1.12. – 3.12., 8.12. – 10.12., 15.12. – 17.12., on Fridays from 12 a.m. to 7 p.m. and on weekends from 10 a.m. to 7 p.m.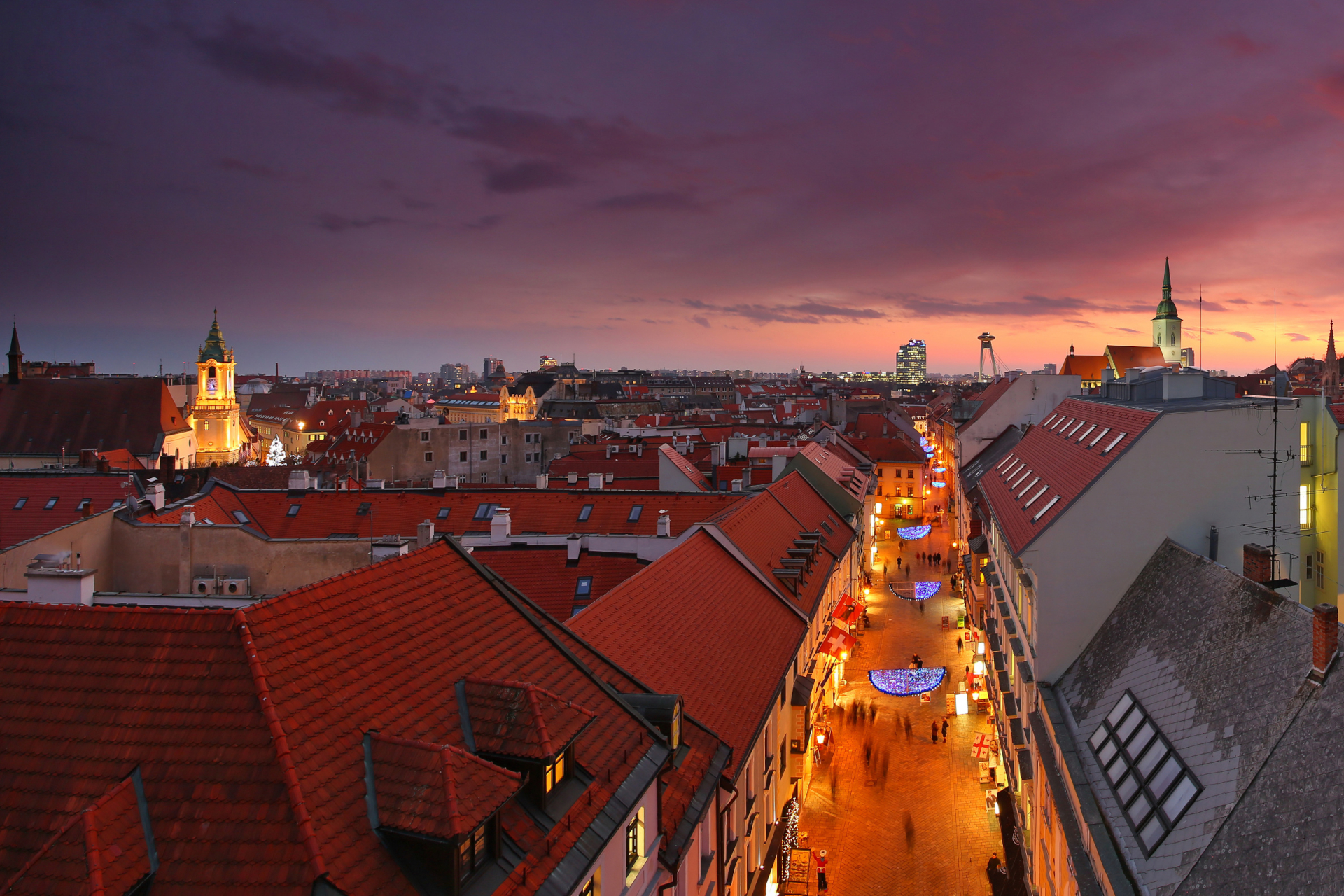 Christmas Cverna Market will open its doors, inviting everyone to browse through the shops, bakeries, showrooms, and bookshops located in the former chemistry school. This unique venue will showcase and offer the works of Slovak designers, artists, and local brands. Entry is priced at 2-5 euros.
When: On Saturday, December 2, 10 a.m. to 7 p.m.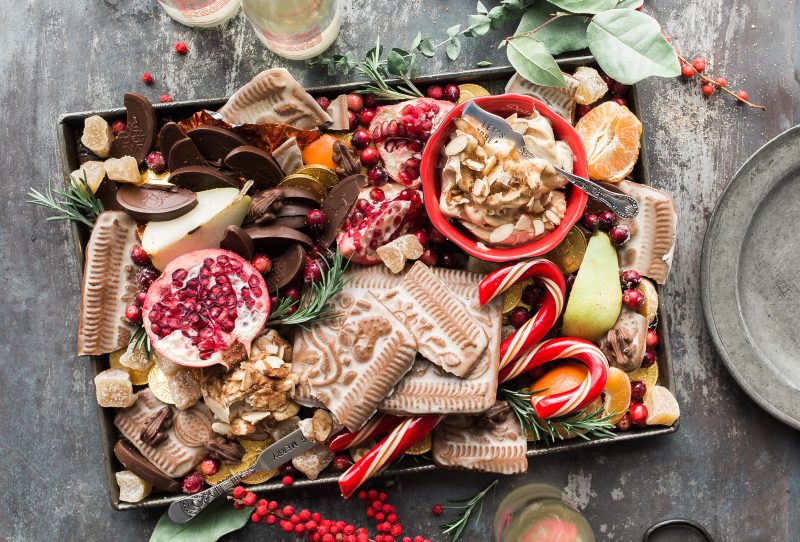 Join in also on December 9th at the ZOO grounds for the Winter Market. Encounter not only the zoo's inhabitants but also enjoy an exciting program and the chance to find extraordinary gifts. Embrace the festive ambiance and wander through the winter ZOO. Catch the special guided animal feedings, explore the Christmas gift stand, and find inspiration in creative workshops. Indulge in a tranquil day, creating magical moments with family or friends amidst the enchanting backdrop of rare animals.
Discover also the Christmas SAShe Market at Tržnica Nivy from December 15 to 20, 2023. Immerse yourself in the festive spirit, brimming with beauty and creative inspiration. The six-day celebration of artisanal creativity promises a wealth of gift ideas and ways to make your home more inviting. Local vendors will showcase top-notch fashion for both children and adults, unique jewelry, natural cosmetics, stylish home decor, engaging toys, and irresistible treats. Come warm your rosy cheeks and bask in the Christmas ambiance! Entrance free.
Save the dates for the Christmas Market (Vianočná tržnica) happening from December 17 to December 22, in collaboration with Urban Market and BRaK. This year promises a mix of quality literature, design, and a variety of specialties. Sunday hours are from 10:00 to 20:00, and Monday to Friday hours are from 12:00 to 20:00. Dive into a parade of independent fashion, design, and artistic creations, showcasing unique items from both small and large publishing houses. Savor delectable food, goodies from local producers, and a lineup of artistic programs, all set in the charming historic market hall.
Photo: Vianočná tržnica
Bratislava Christmas traditions
The Christmas tram, a cherished tradition in Bratislava for years, will commence its operations from December 6. Whether you choose to enjoy a full circuit ride or hop off at the embankment or Kapucínska Street, you're in for a delightful experience with a splendid view of Bratislava Castle.
Why not opt for an Advent cruise aboard a sightseeing boat on December 7th? This exceptional three-hour program offers a delightful three-course menu, live music, and panoramic views of Bratislava from a unique perspective. Revel in the romantic vistas of the Old Town embankment, Janko Kráľ Garden, and Bratislava Castle, all aglow with festive lights. Immerse yourself in the serene atmosphere as the city winds down, its lights shimmering on the water, complemented by the soothing melodies of live music, creating an enchanting Advent evening.
In addition, you can enjoy Slovak Christmas presented by SĽUK on December 20, the magical interactive exhibition The Little Prince in the Pisztory Palace, the Bienniale of Illustrations in the Bibiana House of Art for Children, the exhibition Craft x Design or the view from the renovated Michalská veža (Michael's Tower).
Competition of warm drinks and specialtie
As you explore the city, be sure to indulge in the warmth of roasted chestnuts. Stands offering this delightful treat can be found at locations such as Hviezdoslav Square and SNP Square. Additionally, during this season, numerous places provide delicious options like cabbage soup, bean soup, goulash, loksha (potato pancake), Christmas opekance (baked dough balls) with poppy seeds or nuts, and other tempting seasonal specialties.
On the lookout for a place to enjoy punch? You'll find some establishments offering punch or mulled wine along your way. Explore different spots, each with its own special recipe. Much like the competition among ice cream parlors for the best ice cream in Bratislava during the summer, winter brings about a friendly rivalry among establishments known for their exceptional punch. In addition to traditional punches, mead, or mulled wine, consider trying a comforting hot whiskey to warm up.
Photo: Loclub
Musical Advent experiences
Christmas goes beyond the realms of skating, shopping, and indulging in culinary delights. For those seeking a more spiritual dimension, the city center hosts Advent concerts, particularly within churches. Local choirs and music groups craft special programs for this season. To discover more about the current offerings, pay a visit to the Tourist Information Center.
Mark December 10 on your calendar for Christmas in Bratislava  at the SND. The milestone tenth year of this cherished Christmas concert promises an enchanting evening filled with opera arias, festive melodies, and Slovak carols, delivered by outstanding Slovak opera singers and musical ensembles.
Check also for heartwarming advent concerts the Slovak Philharmonic featuring the Bratislava Boys' Choir. Experience the magic as the choir performs a selection of Christmas songs and carols, adding a touch of festive cheer. The Christmas holidays mark a significant period in life—a time to prioritize moments with loved ones, embrace relaxation, and find joy and peace. This concert will weave together the traditional charm of carols with compositions by esteemed Slovak musicians, spanning a range of musical styles.
Where to burn pre-Christmas calories and entertain children
Families in Bratislava often delight in sledding adventures on the snow-covered slopes of Bratislava's Koliba, home to the iconic Kamzík tower. Accessible year-round via a cable car from Železná studnička in the forest park, Kamzík tower boasts a viewing area and a restaurant offering panoramic views of the surrounding forests and Bratislava.