Find the Green Essence of Life
Capital cities are usually busy centers full of life. However, we sometimes need to escape this hectic environment and recharge our batteries in nature. In Bratislava, you will find soothing greenery and favorite relaxation zones only few steps from the center. The Dutch travel agency Travel Bird ranked Bratislava as the third greenest city in the world.
Bratislava's parks and garden are full of greenery. Many of them are a place of rest as well as venues for social and cultural events.

The most famous is Janko Kráľ Park, the oldest public park in Central Europe. Apart from enchanting trees the park also features pieces of unique architecture. The Danube riverbank offering panoramic views of the city is only few minutes away.
The Horsky Park is a 19th-century urban forest park in the middle of the city. It is the ideal place for walking and sports activities. The educational trail is full of information on park's history. Visitors can rest in the 130-year-old historical gamekeeper's lodge.
The ideal place for relaxation is the Little Carpathians with fresh air. You can go hiking or cycling there. Cycling fans can enjoy Bratislava's well-developed structure of cycling trails.
Kamzík with a television tower on its top offers beautiful views of the 15-meter high wooden lookout tower. One of the most popular recreational sites is Železná studienka (Iron Well) with lots of greenery suitable for families and children. You can take a cable car and enjoy a view from an altitude of 186 meters. Partizánska meadow offers space for cycling, skating or fishing, picnics, tranquil walks, BBQ and even features playgrounds for families with children.
Experience romantic moments in a tree house located at a six-meter height in the Kačín Valley above the Kačín cottage. The idea behind the tree house was to offer people an unusual experience of sleeping under stars and perceive nature from a different point of view.
If you are interested in gardens, do not miss the Grassalkovich Garden at the Presidential Palace or the Baroque Garden of Bratislava Castle. Colorful flowers, rocks, ponds and exotic plants are waiting for you in the Botanical Garden. The walkways are lined with woods from all over the world. A rose garden featuring 120 varieties of roses is an oasis of fragrance.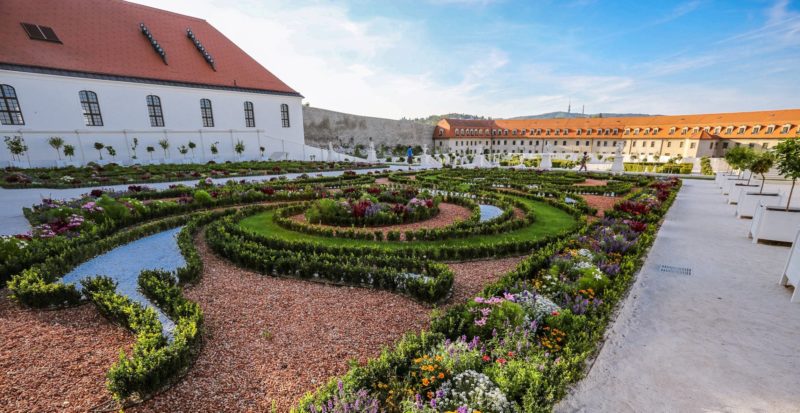 The natural dominant of Bratislava is Danube, which inherently connects Bratislava's past with its present. Explore the river and the surrounding nature on a boat. While at it, do not miss the unique Danubiana Gallery or Devin Castle.
You can explore the nature of Bratislava and its surroundings with a hint of adrenaline  – book a sightseeing flight, a boat or safari jeeps with Bratislava CARD City & Region.