Austria Trend Hotel Bratislava ****
The elegant, individual charm of the Austria Trend Hotel Bratislava awaits you, where historic old-town ambiance and contemporary architecture meet.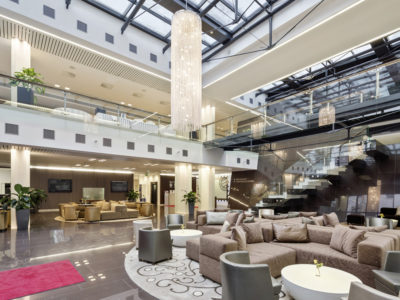 From the very first impression, the hotel's unique facade makes clear that your stay will be something very special. On entering the lobby, you are greeted by an atmosphere of effortless style and luxury. A refreshing combination of contemporary design and a zest for life defines the interior of the hotel, in all of the rooms and down to the very last detail. Exclusivity and style are the watchwords throughout, working in harmony in the interior design, the excellent service, the relaxing wellness zone and exquisite food and drink. Whether it's for a meeting, a business trip or a weekend getaway, at the Austria Trend Hotel Bratislava you and your needs are at the heart of everything we do. And thanks to its central location, you can just step outside to explore Bratislava on foot.
Crowne Plaza Bratislava
Unique location in the city center, comfortable accommodation, modern conference facilities and excellent cuisine
Crowne Plaza Bratislava is a first-class hotel combining an excellent location, comfortable accommodation, modern conference facilities and excellent cuisine. The hotel is situated in the city center overlooking the Presidential Palace, only a few minutes' walk from the historic center and the famous Bratislava Castle.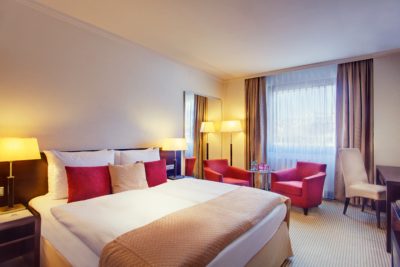 The hotel offers accommodation in 224 comfortable rooms and suites. There are 14 conference rooms with an area of more than 1200 m², which are equipped with state-of-the-art technology and high-speed internet.
Comprehensive body care, target-oriented training programs, massages, sauna and a swimming pool are all included in the Zion Spa's offer. It is a unique hotel product that, with its originality, creates a place for meeting and entertainment, A PLACE OF MEETING AND LIFE.
For more information, visit cpbratislava.sk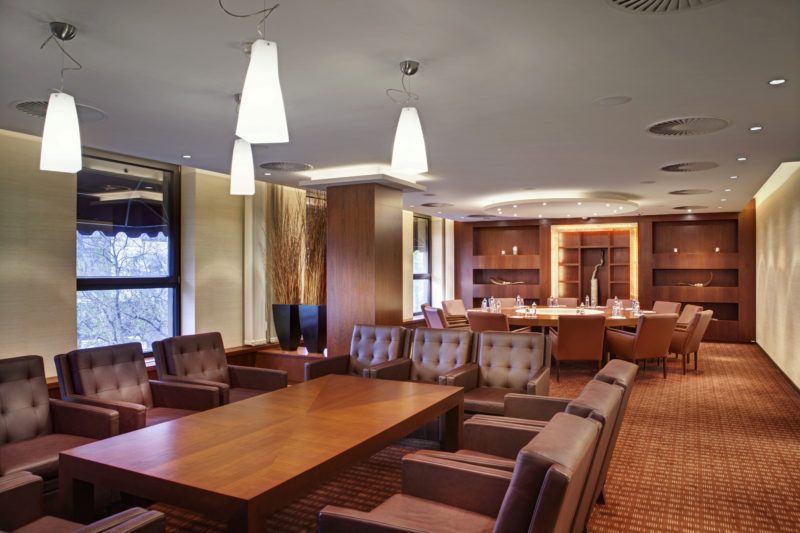 MAMA`S DESIGN & BOUTIQUE HOTEL****
This hotel will inspire you with its unique style and modern design combined with a warm, family atmosphere. It is located in a quiet residential area near the center of Bratislava. Here, you will find fifteen luxuriously furnished rooms and one luxury apartment with an area of 160 m2  as well as complete furnishings. The absolute privacy of the guests is ensured by the soundproof system, which all the rooms are equipped with.
You can relax in the cozy wellness center with a pool, Finnish sauna and fitness center. The hotel's restaurant serves the best Japanese and Pan-Asian cuisine.
There is afree, unlimited internet access throughout the hotel. There is a 24-hour reception with standard business services. You can also take advantage of the limousine service and, if necessary, borrow a laptop for free.
If you prefer smaller hotels and appreciate the family atmosphere and intimate environment during your stay, then Mama`s Hotel is the ideal solution for you.
RADISSON BLU CARLTON HOTEL BRATISLAVA
The hotel offers accommodation in 168 rooms furnished in a classic and modern style and, in addition to Standard rooms, it also has Business Class rooms, Junior and Executive suites, as well as a Presidential suite with a private terrace and sauna. The hotel restaurant Savoy has a capacity of 85 seats and its menu under the guidance of the famous chef Jozef Risk includes precisely what the legendary Carlton was known for – old-fashioned Pressburg cuisine in a more modern presentation. Meals can also be enjoyed in the unique atmosphere of one of the few smoking bars in Bratislava – Mirror Bare, with a capacity of about 50 seats. This legend among hotels presented an elegant sweet treat, the Carlton cake.It has quickly become the most popular dessert of guests, hotel partners as well as employees. And that's why the cake, in two sizes and original wooden packaging  with the traditional historic logo of the Carlton Hotel, has the ambition to become an ideal gift on various occasions.
FALKENSTEINER HOTEL BRATISLAVA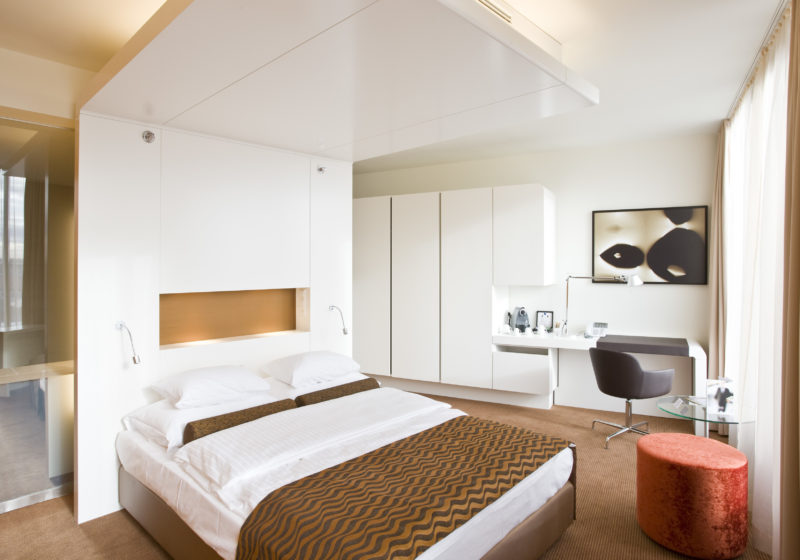 Thanks to its unique atmosphere, the Falkensteiner Hotel Bratislava is the ideal choice for business travelers as it combines both working conditions and relaxation. The Falkensteiner Hotel Bratislava offers everything a business guest can wish for: an excellent infrastructure, modern conference facilities, excellent service and an exclusive Rooftop Lounge. The hotel is located in the center of Bratislava and offers 162 rooms including 5 spacious suites and 10 Executive rooms. Of course there is daylight in all meeting rooms, a spacious conference courtyard and foyer, free WiFi throughout the hotel, underground parking and the unique Acquapura City SPA overlooking the Bratislava Castle.