Running in Bratislava is not only an active relaxation in the city parks or near the Danube riverbank. Bratislava loves marathons and races. Some of them have a long tradition, some have emerged only recently. We present you a top selection of running events for 2020.
ČSOB Bratislava Marathon
ČSOB Bratislava Marathon will be held in 2020 in the traditional term – the first April weekend (4. 4. – 5. 4. 2020). Registration for individual event disciplines has already begun, and although the start of the event is still nearly five months away, the first preparatory activities for runners have started last week and more are scheduled.
You can find more information HERE.
Winter series:
11. 1. 2020 – Železná  Studienka
8. 2. 2020 – Petržalka
7. 3. 2020 – Eurovea
Dates: 4th – 5th April 2020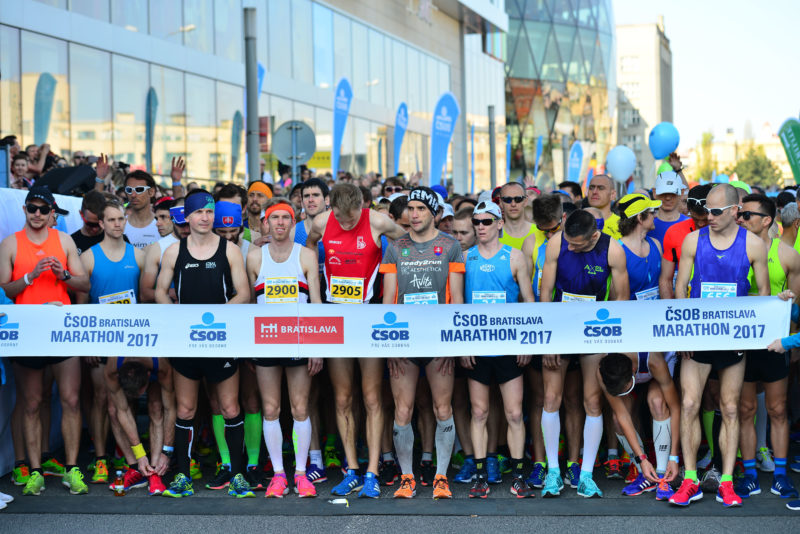 National Run Devín – Bratislava
The first Devín run was held already in 1921 and thus it is the oldest run in Slovakia. During the initial years, the event attracted only a few runners and thousands of enthusiastic spectators. The run has always been an important event in Bratislava.
You can find more information HERE.
Date: 19th April 2020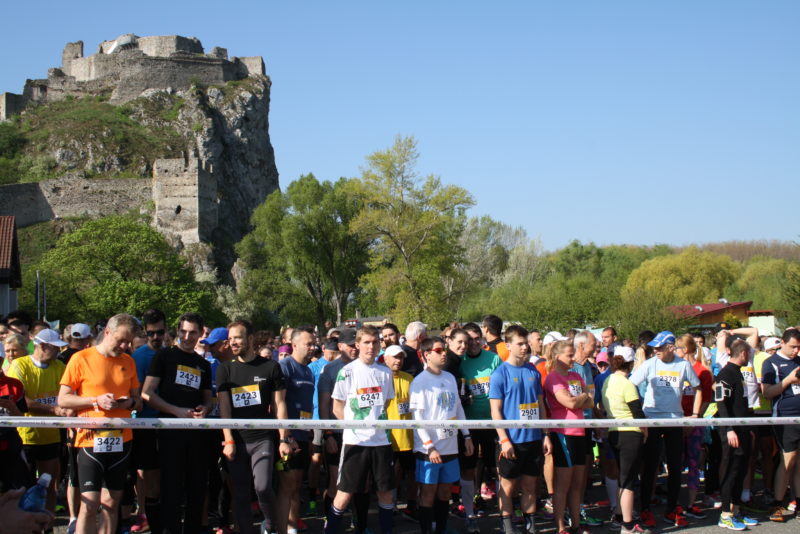 Wings For Life Run
Wings for Life World Run is a global charity event full of fun. It's a world-wide run where runners are chased by the finishing line.
Here's how it works: Every year, Wings for Life World Run takes place in pre-set official locations around the world. All runners start at the same time, 1:00 PM of our time. Whether it is night or day, whether it rains or it's shiny, you run with the whole world. At the end of the day, your name will appear on the list!
You can find more information HERE.
Date: 3rd May 2020
Tvrďák (Tough man) – Cross runs
Tvrďák is not just about testing your resilience, perseverance and strength. It is also about overcoming the obstacles that life brings. leave the excuses at home and join thousands of participants who have already joined Tvrďák.
You can find more information HERE.
Dates: 28th June 2020
Baba – Kamzík Run
Someone likes to compete with others, somebody else is just looking for motivation to take part in next running race and fulfill his own goal. This too is the meaning of cups, or series. Some races of the Salomon Baba-Kamzík event are part of these series. We are not their organizers. Together with other events we take part, either in Slovakia, or abroad. Here are those, where you can gain valuable points for taking part in Salomon Baba-Kamzík.
You can find more information HERE.
Date: 26th April 2020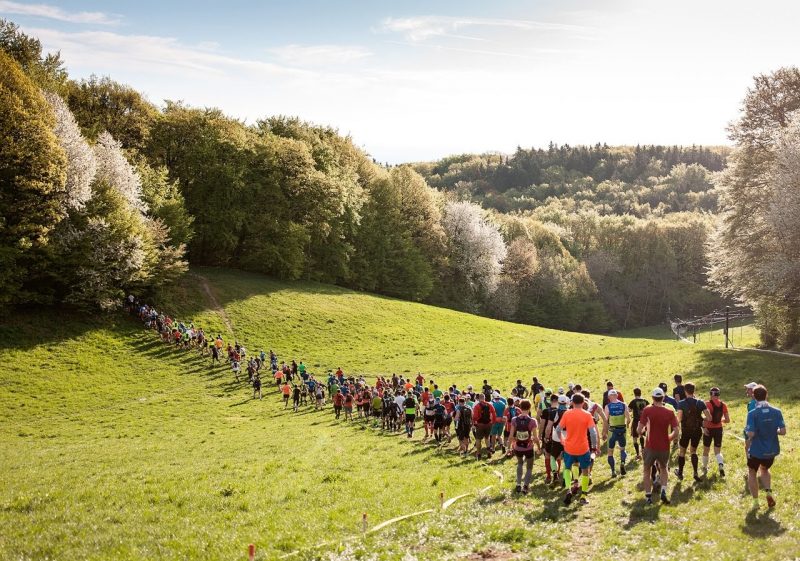 From Tatras to Danube
From Tatras to Danube is a 345 km long relay race. 6, 9 to 12-member teams start from Jasna in the Low Tatras on Saturday afternoon and cross the finishing line on Sunday afternoon at the Danube riverbank in Bratislava. The run takes whole day and night.
You can find more information HERE.
Dates: 15th – 16th August 2020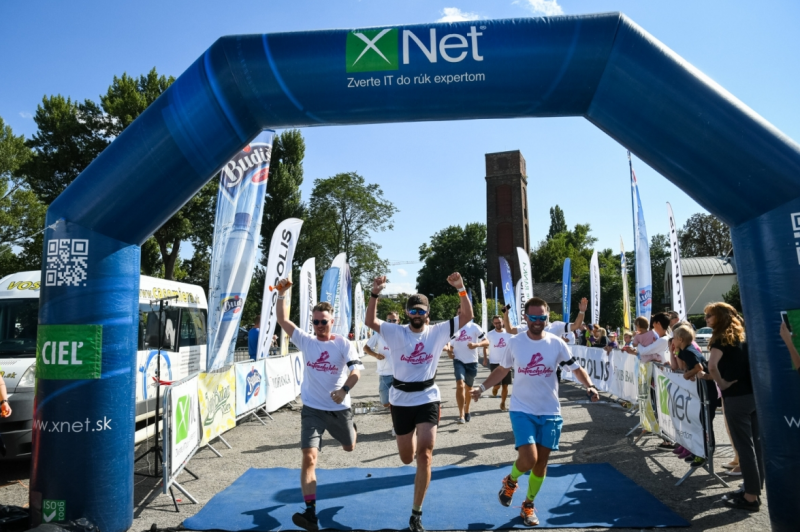 Telekom Night Run
Among a lot of running events night runs have gained and unique place in the past years.
The night run in Bratislava became in its 10 years history one of the most popular and massive race in Slovakia with fantastic atmosphere and many spectators along the running course. The runners love it also due to its attractive course which leads through the capital city, around historical monuments, on the reconstructed Old Bridge, under the Bratislava castle and through the tram tunnel under the castle hill. In the narrow streets of the city centre the runners can enjoy a light and music show performed on 8 stages along the running course.
You can find more information HERE.
Date: September 2020
DM Women's Run
The dm women´s run belongs to all girls and women who spend their leisure time active.
And because it the most beautiful run in Slovakia we call the runners on this race "Running angels". Ladies can choose between two courses, the shorter 4 km one and the longer 10 km one. Mothers with their daughters have got their own category called "The mum with daughter run" which should strengthen the family spirit even more. All participants of this run will enjoy an attractive starting package, various accessory activities like make up, competitions and "angel" photo shooting.
You can find more information HERE.
Date:  19th September 2020
FTVŠ SUPER ŠPRINT TRIATLON
swimming 175 m
bike 5 km
run1,5 km
Prefect conditions in the University premises (Sports Faculty) offer attractive courses, an attractive profile of the bike course and excellent organization which you can enjoy directly in Bratislava.
This event has unique distances: the swimming pool of the Sports Faculty offers a 175 m long course, the 5 kilometer long bike and the final 1,5 km run courses lead along the Danube riverbank. This race is designed not only for high performance athletes but first of all for hobby racers, triathlon newcomers and for all, who would like to try this unique form of competition. On Saturday elimination fights of all age categories from 6 years will be held and on Sunday final battles of the best athletes will take place.
You can find more information HERE.
Dates: 25th – 26th April 2020 
New Year's Run Through Bratislava's Bridges
Come and say goodbye to 2020 with us and at the same time, celebrate 31th year of this extraordinary event. New Year's Eve run through Bratislava's bridges is a running event for everyone who can't even imagine New Year's Eve without doing sports.
Date: 31st December 2020