Valentine's Day in Bratislava
Savour a day spent with your other half in winter Bratislava and fall in love again. Here we have prepared for you a summary of the most attractive Valentine's Day offers, ranging from a romantic evening overlooking Bratislava through to luxurious relaxation and massage.
Pre-Valentine's Day wine tasting at the National Wine Salon – 9 February
Slip into the Valentine's mood on Friday, February 9 with a tasting of quality wines from the National Wine Salon. A professional sommelier awaits you, with sparkling wine, Pinot blanc, rosé and dessert wine, together with cheese hors d'oeuvres, accompanied by the smooth tunes of a talented saxophonist. The tasting is presented in both Slovak and English.
Nedbalka Gallery – Paradise for couples (two for the price of one) – 14 February
This modern gallery right in the city centre, on Nedbalová Street, has prepared for couples (or indeed any two people ?) a surprise in the form of discounted entrance fee –two for the price of one. An afternoon pleasantly spent enjoying the Slovak modern art of Robert Hromec ("Inside a Time Capsule") will transport you off to a paradise from which you will not be expelled.
Romantic Special at Falkensteiner Hotel Bratislava – 16-18 February
Can you imagine a better spent Valentine's weekend than being pampered in the company of your love at the Falkensteiner Hotel Bratislava? Enjoy a break (February 16 – 18) at the luxury Junior Suite, with an invitation to the Rooftop Lounge, a welcome of delicious sparkling wine followed by strawberries in chocolate. An accompanying hour-long massage, sauna and relax in Acquapura City SPA set the mood for a romantic dinner with a quality wine at the Seasons Restaurant. Book all in one – a Romantic Special package at: reservations.bratislava@falkensteiner.com
Valentine's Day at Riverbank Restaurant – 14 February
An unforgettable evening for your other half. Celebrate Valentine's Day in the charming atmosphere of the Riverbank Restaurant and enjoy meals from a delicious menu prepared specially for this occasion. Browse the menu at: riverbank.sk/en/menu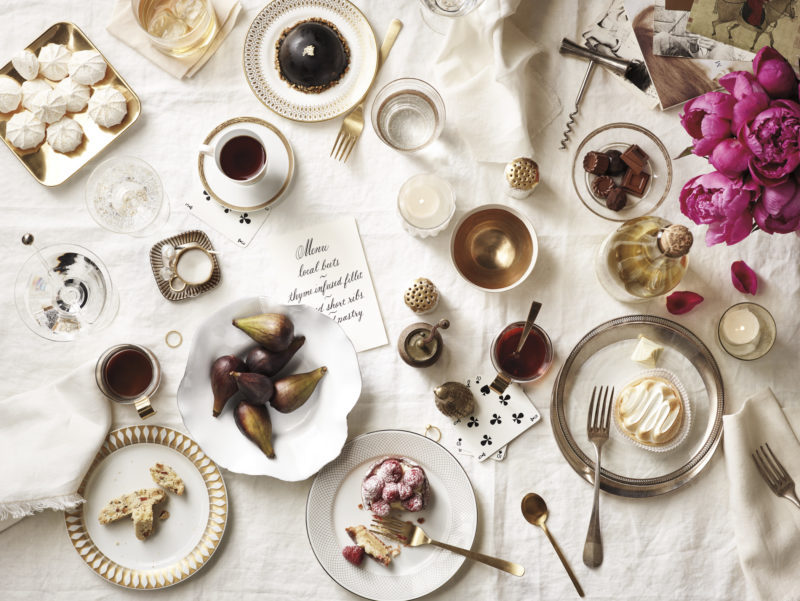 Valentine's in the clouds with the UFO – 14 February
The aptly named UFO restaurant perched atop Bratislava's bridge Most SNP is not just an icon in itself, but offers a unique view across the city. Savouring the gourmet seven-course Valentine's menu followed by a refreshing rooftop view will make for an unforgettable Valentine's.
A Valentine's ride with Authentic Slovakia – 14 February
What could be more romantic than a ride for two in a classic Skoda automobile through the offbeat backstreets of Bratislava? Authentic Slovakia brings you its legendary post-communist tour of Bratislava in the Valentine's version. You will fall in love not just with your other half, but also with Bratislava ? (P.S. Tour with Škoda car can only be done under favorable climatic conditions. In case of snow / ice, the tour is done with a regular car for safety reasons.)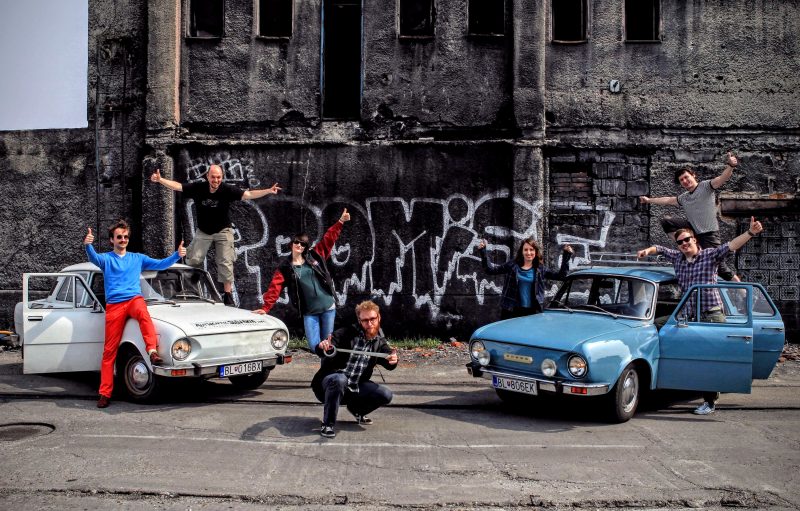 Valentine's in the Altitude Restaurant – 14 February
The Altitude Restaurant in the Kamzík television tower offers stunning views of Bratislava and adjacent nature. Awaken your senses with a unique Valentine's three-course menu, which, in conjunction with the 360° view in the rotating restaurant, promises the most romantic evening.
A romantic evening on the Danube – 14 February
Book yourself a table at Dunajský pivovar ("the Danube Brewery") aboard a boat on the Danube, where you can enjoy the best of traditional Slovak and Czech cuisine. Quench your thirst and take a break from it all over a beer prepared from the finest ingredients while watching the slow flowing Danube pass by. This boatel's minimalist design offers a pure, romantic atmosphere.
Symphonic Orchestra at the Slovak Philharmonic – 14 February
For Valentine's Day the Slovak Philharmonic has prepared a concert of the Symphonic Orchestra of the Bratislava Conservatoire, which will take place in the grandiose concert hall. Its outstanding acoustics enchant music lovers and delivers a unique cultural experience, after which you and your other half can enjoy an evening out in our magical city.
Valentine's at the Slovak National Theatre
Spend an evening at the opera of Nabucco by Giuseppe Verdi in the splendid historical building of the Slovak National Theatre.
Valentine in Escape Room – 13-16 February
Looking for a Valentine surprise for your partner? Try our Escape Room Games Treasure of Jánošík or In the clutches of secret police. You will get a 20% discount for couples and as a bonus welcome drink with sparkling wine and special version of the game with candles. You just need to write the code VALENTINE as a note in booking formular. Offer is valid for an Escape Game between February 13th and February 16th 2018. You can book your game at brainteaselava.sk/en/booking
Untraditional St. Valentine's Day – 14 February
Enjoy your evening with Tour4U! Join your romantic dinner with our unique private tour in Presporáčik tour to the Bratislava Castle only for 50€! Or buy your partner a romantic gift – a SpeedBoats.sk cruise with the sect from Tour4U team. We are pretty sure it will melt your partner´s heart. Do not hesitate and order your Valentine´s gift now – call +421 903 302 817 or email info@tour4u.sk. Voucher on SpeedBoats.sk cruise you can use since April until the end of October.