Bratislava – The "New Normal" Meetings Star
Safe city for meetings and events. Bratislava is a destination that you won't be able to miss in the future. Its time is coming!
June marks the end of the annual Meetings Star evaluation and the best destinations in New Europe will shine once again. The destinations are evaluated based on Kongres travelogues, or Meetologues (MTLG 2020) that have become a firm reference for meeting planners in selecting destinations over the past decade. They are also the oldest destination benchmark in Europe with 109 evaluated destinations.
The destinations are split into 4 categories, based on their size for meetings – XL, L, M and S. The star of the L category (destinations that can host up to 2,000 congress attendees) is Bratislava, a destination that has achieved impressive development in just five years. The official Meetings Star results have not been announced yet, but we can disclose that Bratislava will make it into the TOP 5 destinations list. The L category includes 26 destinations and Bratislava will be right up there with Zagreb, Tallinn, Ljubljana and Hague.
In this article, we want to show you how Bratislava catapulted itself to the top of the Meetings Star scale and became an attractive destination for meetings. The evaluation is based on 75 strict criteria, as well as external benchmarks like the ICCA scale and the ACI Airport Accessibility index that add to the final score.
Safety is one of Bratislava's greatest assets
Bratislava is at the top of our scale when it comes to destination safety. With a safety index of 4.29, only Ljubljana and Salzburg are ahead. The safety index consists of an array of indicators, such as level of crime, worries of being mugged or robbed, worries of being attacked and insulted, as well as other safety parameters like walking alone during daylight and night and problems with corruption and bribery. In addition to these strictly objective indicators, a subjective analysis from anyone who has visited Bratislava will probably position the city among the safest EU capitals.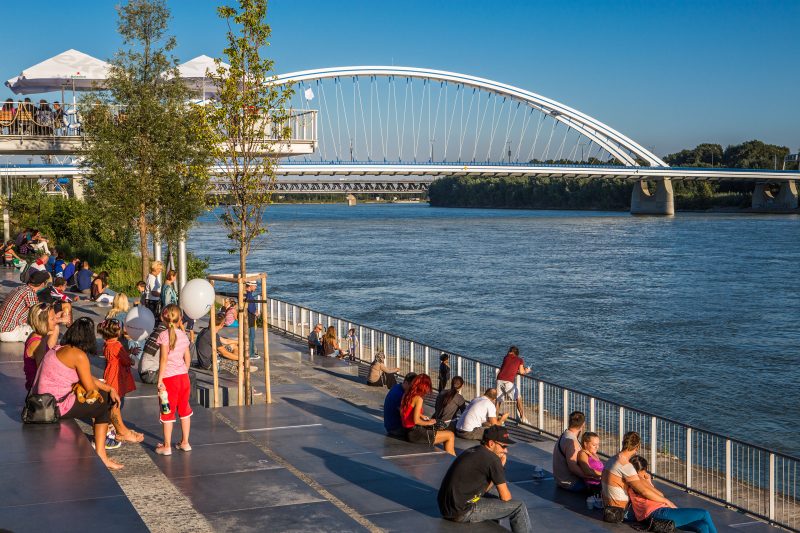 General infrastructure
Bratislava's general infrastructure (public transport, accessibility) improved by leaps and bounds in a relatively short period of time, giving the Slovak capital a score of 4.88 for general infrastructure. Relative close proximity to the Vienna airport gives Bratislava an immediate advantage. The city's public transport has also improved, rivalling neighbouring Vienna with much more accessible prices. The quality of life is quite high while living costs compared to other European cities are much lower.
Tourist infrastructure
In addition to Bratislava's wide range of hotels, ranging from luxury to comfort tiers, the city has lately been experiencing a true gastronomic renaissance. Different conceptual restaurants, hipster cafes and stylish bistros with a diverse and international offer can be seen everywhere. The tourist season starts in March and lasts until fall, but the city never gets too crowded. The needs of congress guests are well understood, especially in terms of catering and other event services.
Meetings infrastructure
The meetings infrastructure is improving by small increments. Nevertheless, the meetings infrastructure score is still quite high at 4.84. The most comprehensive offer for events can be found in hotels and congress centres, but not many people know that Bratislava is full of amazing special venues. The weakest link in the infrastructure is the lack of a modern, multifunctional convention centre that is being substituted with other special venues. Incentive programmes are also well developed and neatly presented through the Bratislava Convention Bureau, one of the most proactive destination organisations in the region. They have done pioneering works when it comes to positioning Bratislava and connecting individual suppliers.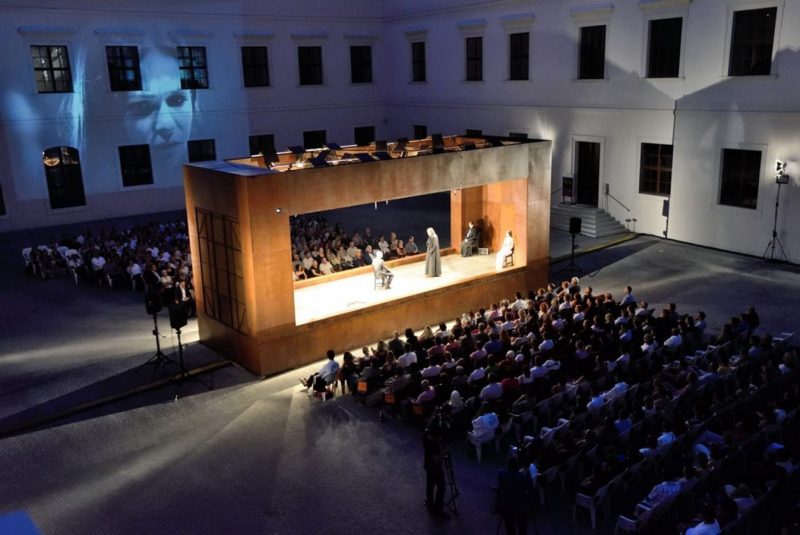 Marketing Buzz
A completely unknown destination to international meeting planners a few years ago, Bratislava swung to third place in terms of marketing buzz with a score of 4.84 in 2020. This is mostly due to improved perception and image of the destination, achieved through quality content marketing and digital presence by Bratislava Convention Bureau. The Bratislava Convention Bureau website has one of the best user experiences according to a recent study that we carried out. They also developed their own local events and campaigns, like the Bratislava Motor City campaign targeted specifically at organisers of automotive events.
Systematic, hard work also shows on the ICCA scale, where Bratislava achieved an index of 3.82, taking 7th place among our evaluated destinations. In 2019, Bratislava recorded quite an impressive number of 32 large international events in the ICCA database.
Bratislava is quite honestly a city of constant surprises. Your presumably low expectations before visiting will be replaced by excitement and inspiration. The city is constantly growing, advancing and developing. The amount of culture one can come across through art galleries, museums, exhibitions and festivals has increased as well. If we compare the current situation to Bratislava from 10 years ago, the difference is inconceivable. Bratislava is not love at first sight, maybe not even second. But once you fall in love with it, you will cherish it forever.
What does Bratislava's high Meetings Star score mean for the future?
In these uncertain times of social distancing, Bratislava's high placing on the Meetings Star scale is a positive assurance for the future. Bratislava is known as the home of the European start-up scene and the birthplace of many innovative companies. Being an agile, urban city with plenty of space, one can organise hybrid events adapted to COVID-19 restrictions safely and without major complications or risks.
At the time of writing (July 2020), the Slovak border is open to 16 countries, from which residents can travel without restrictions. I personally believe that now is the time for the so-called "second-tier" destinations to shine, as they will be much more attractive in post-corona conditions.
Implemented with the financial support of the Ministry of Transport and Construction of the Slovak Republic.