Christmas Markets in Bratislava 2019
Pre-Christmas time in Bratislava is inherently connected with glowing streets, Christmas trees and stands full of goodies and craft products. Welcome to the Bratislava Christmas Market!

Where is the Christmas Market?
The Christmas Market is located at the Main Square and Hviezdoslav Square. In recent years, the Christmas Market have migrated to other locations of the city center as well, such as the square in front of the Eurovea shopping center. Whatever the location, irresistible smell and a unique atmosphere will get you for sure.
What you should not miss at the Christmas Market in Bratislava?
As in any other city during the Christmas time, the Market is full of local specialties and goodies that will definitely charm away your taste buds. The choice is wide – check out the list of delicacies you definitely should not miss.
Lokša is a dense salty pancake that also can be served as a sweet goodie. The simplest version is served heated with butter. Those more adventurous can try lokša with roasted pork, bryndza, poppy seeds or nutella.
This supple meat is a warhorse of the autumn and winter season. It goes best with local wine.
Cigánska pečienka (Roma-styled roasted pork)
Another traditional delicacy popular among visitors of the Christmas Market. It is a bun that is filled with chicken or pork meat, onion and mustard.
Typical goodie popular throughout the year is a fried crunchy potato pancake made from grated potatoes. Simple yet very tasty snack.
A crisp cake filled with poppy, curd or raisins.
A sweet and hot drink is considered to be one of the oldest alcoholic drinks of the old Slavs. It is honey wine with a unique flavor and is full of vitamins.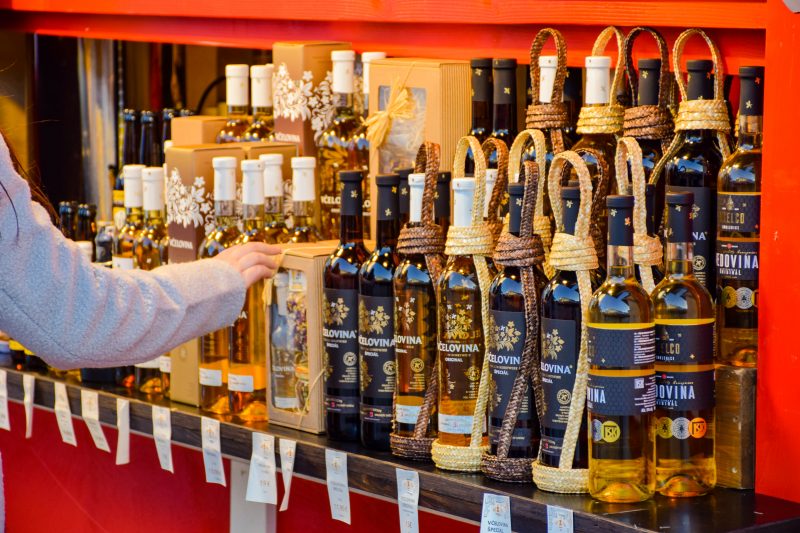 Mulled red or white wine in various versions. Mulled wine served at the Bratislava Christmas Market is special as it is made from delicious local wines.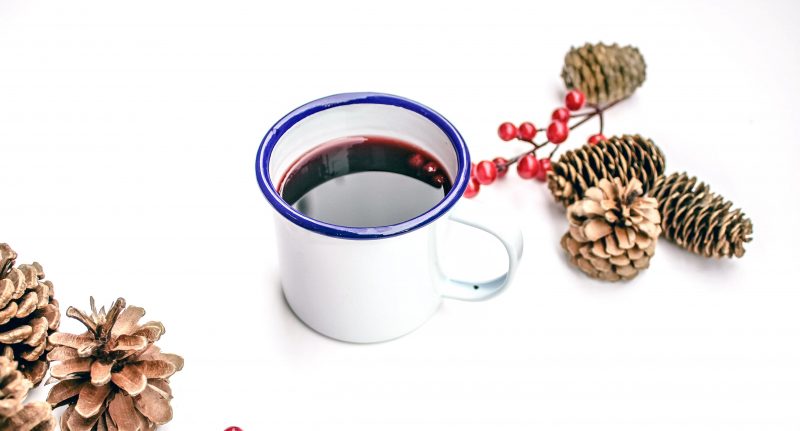 You will be surprised by a wide variety of punch at the Christmas Market in Bratislava. You can find a traditional one with fruit or baby punch without alcohol for drivers too. If you feel adventurous, try the turbo punch with absinthe. You will definitely feel cold no more!
Get surprised
In addition to traditional delicacies, it is worth to experiment. This year, Christmas markets presents hot Tatra tea drinks – lovely traditional spirits served in warm winter edition. At the markets you can also find sailor's grog for the ones with courage (drink made of red wine and rum) or punch with the flavor of lavender, mojito or absinth (turbo punch).
Traditional crafts and home-made gifts
In addition to gastronomy, you can also treat yourself to home-made products and traditional souvenirs like scented candles, fur hats and scarves, handmade wooden toys, jewelry, books, and much more. You may also find an original Christmas gift for your loved ones.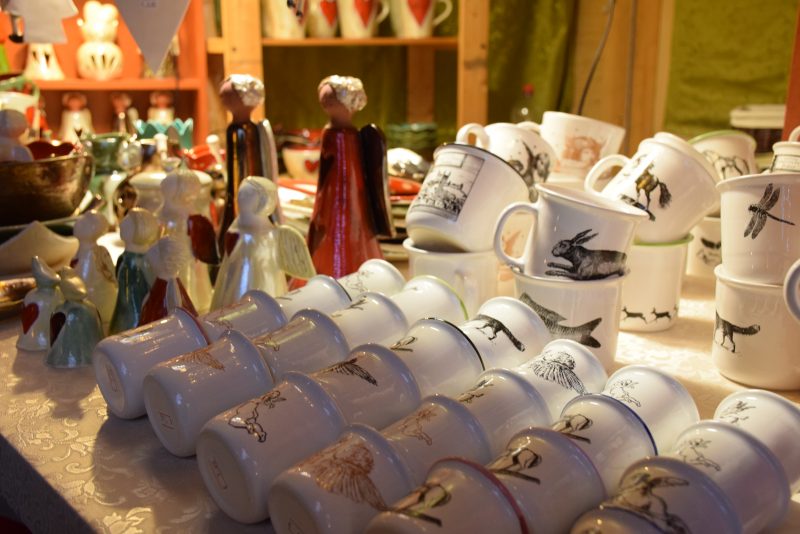 Discover local culture and have fun
In addition to great food and souvenirs, musical and dance performances will also make your visit more enjoyable for sure. Children folk ensembles, local and acapella singers or foreign music groups are definitely things to look forward to.