Look! Mariupol!
Martyr City. Fortress City. Hero City
Today, the Ukrainian city of Mariupol is mentioned not only by politicians, but also by millions of ordinary people around the world. The port on the Sea of Azov has become a symbol of tenacious resistance in conditions of constant bombardment and shelling by the Russian army, as well as an illustration of a deep humanitarian catastrophe. News of a maternity hospital destroyed in battles where there were mothers, or of a theater that served as a shelter for civilians and under whose ruins 300 people died, shook all of humanity.
At the beginning of Russia's aggression in 2014, Mariupol, due to its important strategic importance, proved to be one of the key cities in the Russian Ukrainian war. During the two months from April 13 to June 13, 2014, the city was under the control of pro-Russian terrorist groups. Even after the liberation, it remained vulnerable to terrorist attacks, the largest of which took place on 24 January 2015. Despite all the trials, Mariupol turned into a symbol of the restored Donetsk Oblast.
Since February 24, 2022, after the invasion of Ukraine by Russian troops, they compare Mariupol with Warsaw in Poland in 1944, German Dresden in 1945 or Syrian Aleppo in 2016. From the blossoming neighborhoods, the Russians turned continuous strips of ruins, purposefully destroying meter after meter, building after building. In a city unsuitable for life, peaceful Mariupolians, who are begging the world for help, remain blocked.
The exhibition is outlined by photographs of journalist Vyacheslav Tverdochlib, a Mariupol man who lived during the blockade in the cellars where he filmed and photographed. On the 23rd day of the inhumane trials he left the city on foot. And regardless of the risks, he brought out all the material taken from it. He took his last photo on March 22, 2022.
Each subsequent day of the blockade brought even more terrible trials to the Mariupolians. Up to 90% of the city is destroyed. Since the beginning of the siege on March 2, 2022, the Russians have killed more than 22,000 people in Mariupol.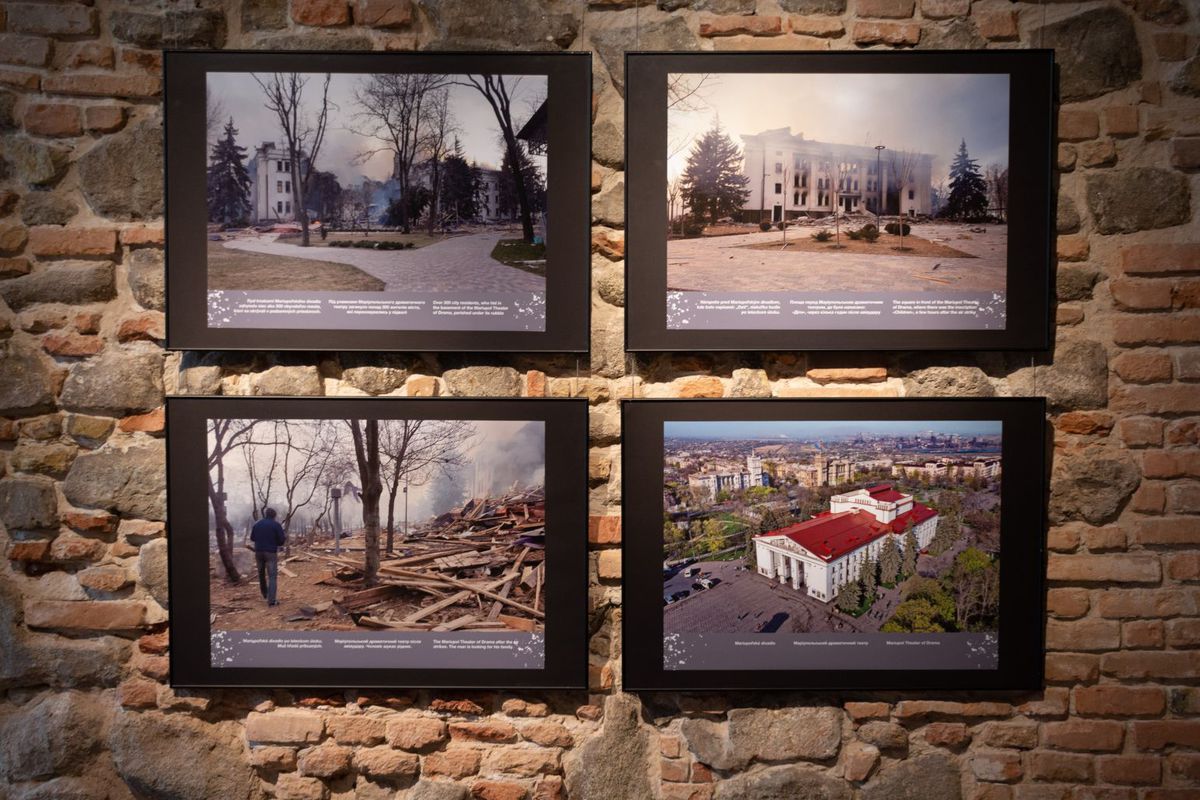 The exhibition mapping the war reality of the Ukrainian city of Mariupol is open to the public free of charge in the Slovak National Museum – Historical Museum in the exhibition space under the Honorary Courtyard of Bratislava Castle.