Wine tasting tour to the cellars in Rača
Visit Rača and explore its hidden beauty. We cordially invite you to come to Rača city District. Meet its ordinary people and experience their extraordinary lives. This year, the number of participating Rača winemakers has already grown to 25. The entire walking circuit among wineries and cellars is 3.5 km long.
You are going to see unique places, meet interesting people, taste extraordinary wine and have a lovely food. We are going to take you to beautiful old wine cellars where you will not only drink a wine but also talk to people who produce it.
These people play a crucial role with his or her knowledges about how a variety of grape in a given location behave sometimes in dry and hot weather and sometimes in rainy and cold weather as well what kind of production technology is chosen to highlight or override typical characteristic for particular vineyard.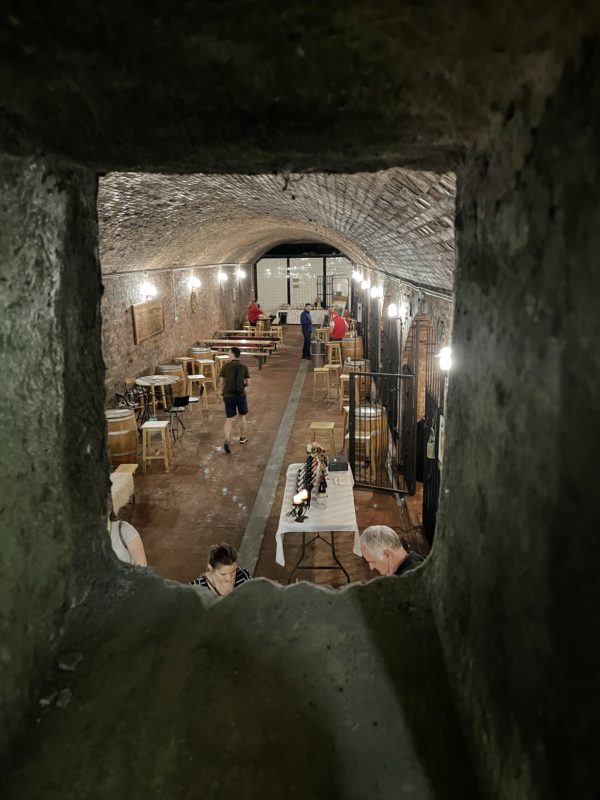 The price for a ticket is 30 Euro and is valid for both days. You can visit 25 wine producers and taste their wine. The ticket includes 40 coupons to pay for wine samples in the cellars (one degustation sample 0,02L = 1 coupon) plus one coupon worth €5 for the purchase of the entire bottle. If you run out of coupons you can purchase more directly in the cellars.
The viners expect you on Friday to Saturday 31st March – 1st April 2023. The cellars are open from 4 PM on Friday and 2 PM on Saturday to 10PM both days + there is an afterparty on Saturday until the midnight.
For more information or to book the tickets please contact Matus at info@peknacesta.info or +421 948004530.
Winemakers and wineries who will be happy to host you as part of Koštúfka 2023:
Miloš Máťuš Winery
Hungry heart – Ján Bednarič and Združenie Tál
Karol Švec
Jozef Štibrány
Dušan Zitný
Augustín Zacharda
Račianska vinoteka – Kollár winery
Municipal cellar – Benedikt Zitný, Víno Vladár and son
Michal Kompauer
Adams family winery
Eduard Brychta
BIVIO Restaurant – Robert Witkovský, Ľuboš Žitný
Pivnica Luknárová – František Krajčirovič, Michal Sušanin
Family winery Fiala – Bezdeková
Family winery of Karol Križanovič
Rakyta wine
Ecological winemaking and viticulture Hulanský
Pivnica NKD (Cellar NKD) – Ľubica Lednárová (Lednár Wine), Ivan Holík, Daniel Benkovič, Šedivý Winery, Matej Luknár