National Run Devín – Bratislava
The oldest Slovak athletic and running event is back!
Don't miss the 74th year of the unique race from Devín to the centre of Bratislava, which will take place again in its full glory on Sunday, October 9.
The National Run Devín – Bratislava is specific in that it is regularly attended by excellent runners, who are concepts in the athletic world. Along with hundreds of non-organized, recreational runners, for whom this race is a matter of honour, health or pleasure.
Another peculiarity of this run is that there are no track records, as the length of the route has changed over the decades. Therefore, a net time measurement of 11 000 m has been introduced. Simply, you run from Devín to Bratislava.
The main course route, this year with a length of 11,500 meters, will lead from the parking lot under Devín Castle to the centre of Bratislava, namely to the Rázus Embankment. Parallel to the main run, the Company Run will also take place, also with the start from Devín and the run Little Devín for children up to 15 years old and school teams with the start under the Lanfranconi Bridge. In addition to accompying events, participants can look forward to a commemorative medal, which is ready for any competitor who catches up to the finish line.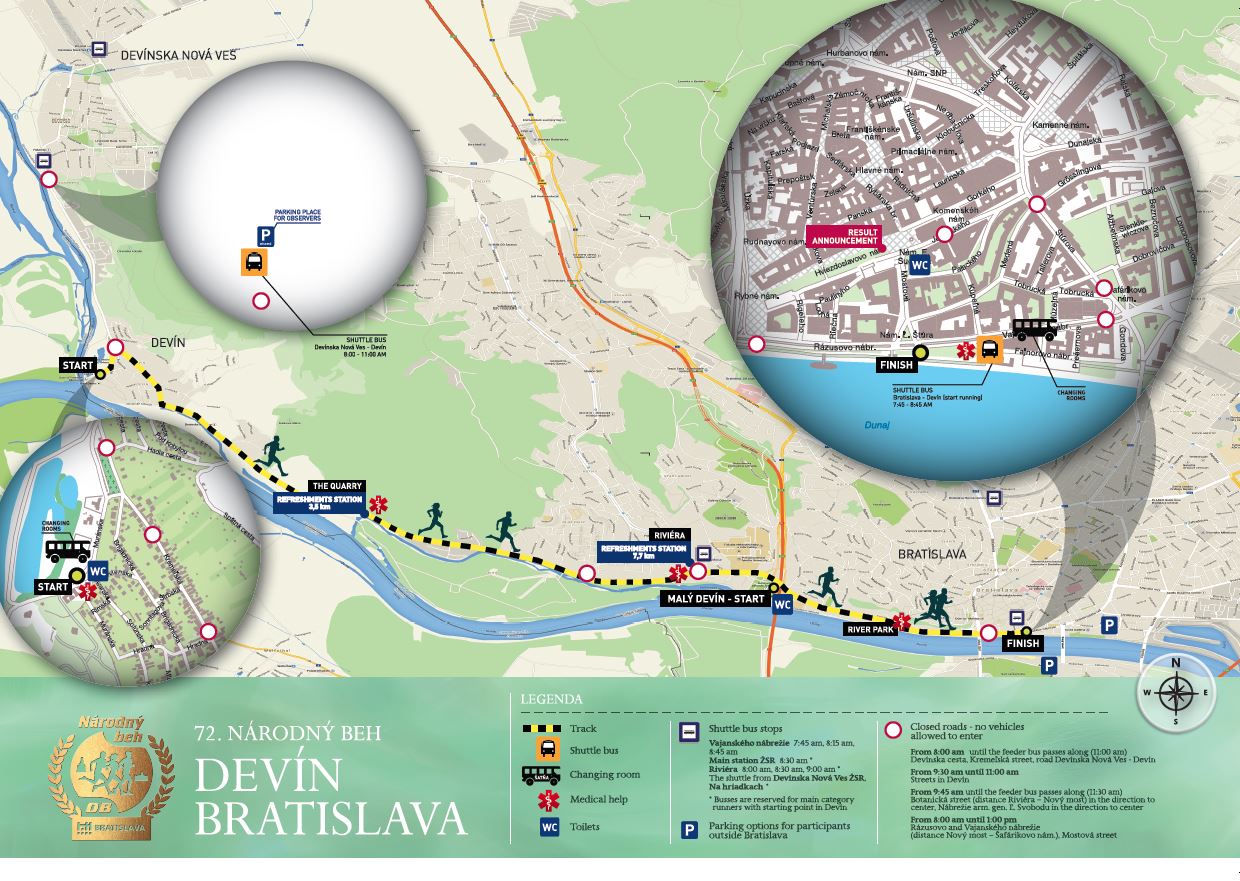 National Run Devín Bratislava is a cross-country event for all performance and age categories from the age of 10 with international participation, traditionally attended by more than six thousand runners. The start of the run is on a historical site, under the famous Devín Castle. The finish and ceremonial announcement of the results takes place in the centre of Bratislava with the participation of representatives of the city and representatives of the event partners
Click on the banner to see the Facebook Event Page:

Click on the logo to regsiter: