Culture and Art Ramble in Bratislava
Imagine a city where traces of its rich cultural past have been preserved to this day, yet is not afraid to face the challenges of contemporary art. A city where the beauty of ballet, the power of a philharmonic orchestra or opera draw you into another world. A city whose incredible actors can create an evening full of adventures for you. You can experience all this and much more in a single city. Welcome to Bratislava!
Discover Bratislava's historical heritage
Autumn has arrived in Bratislava and soon winter will be taking command. But this doesn't mean Slovakia's capital has become boring. Quite the contrary! Bratislava is an engaging place to visit even on damp and chilly days. Art and culture here in Bratislava have deeply rooted traditions and now is the perfect time to discover and learn something new. Bratislava offers its visitors more than 40 different museums covering different themes, among which you are bound to find your own favourite. The city prides itself in its history, entwined with an ancient Celtic settlement, a Roman military camp and unique coronation ceremonies.
Until 1830, eleven kings and seven royal couples had been crowned in Bratislava. One of the best known among them was Maria Theresia, who was crowned on July 25, 1741. The most precious monuments of these glorious times are carefully kept alive at the Museum of Bratislava City History in the Old City Hall, the Museum of History in Bratislava Castle, and at Devin Castle. If you are fascinated by nature, we recommend visiting the Museum of Science located in the Slovak National Museum on the banks of the Danube. This museum has three extensive floors and offers its visitors several different exhibitions at one time. Do not hesitate to take your time and spend there the whole day. You can even take your little ones who can explore the world while having fun at the Children's Museum or in the Bibiana House of Art for Children. In case you are searching for something unusual in your quest for knowledge, we would like to draw your attention to museums devoted to music, weaponry, pharmacies and even watches.
In the footsteps of art
Galleries are places that touch your soul and let your imagination run wild. There are several in Bratislava that can be found right away with creative, visual, contemporary and popular art inside for you to admire. The most popular include the Slovak National Gallery, which collection consists of over 60,000 works of local and international artists. Don't miss the Bratislava City Gallery which is, in terms of size and importance, the second largest gallery in Slovakia. What's interesting about this gallery is its location in two palaces, Mirbach and Pálffy, both of which are considered architectual gems.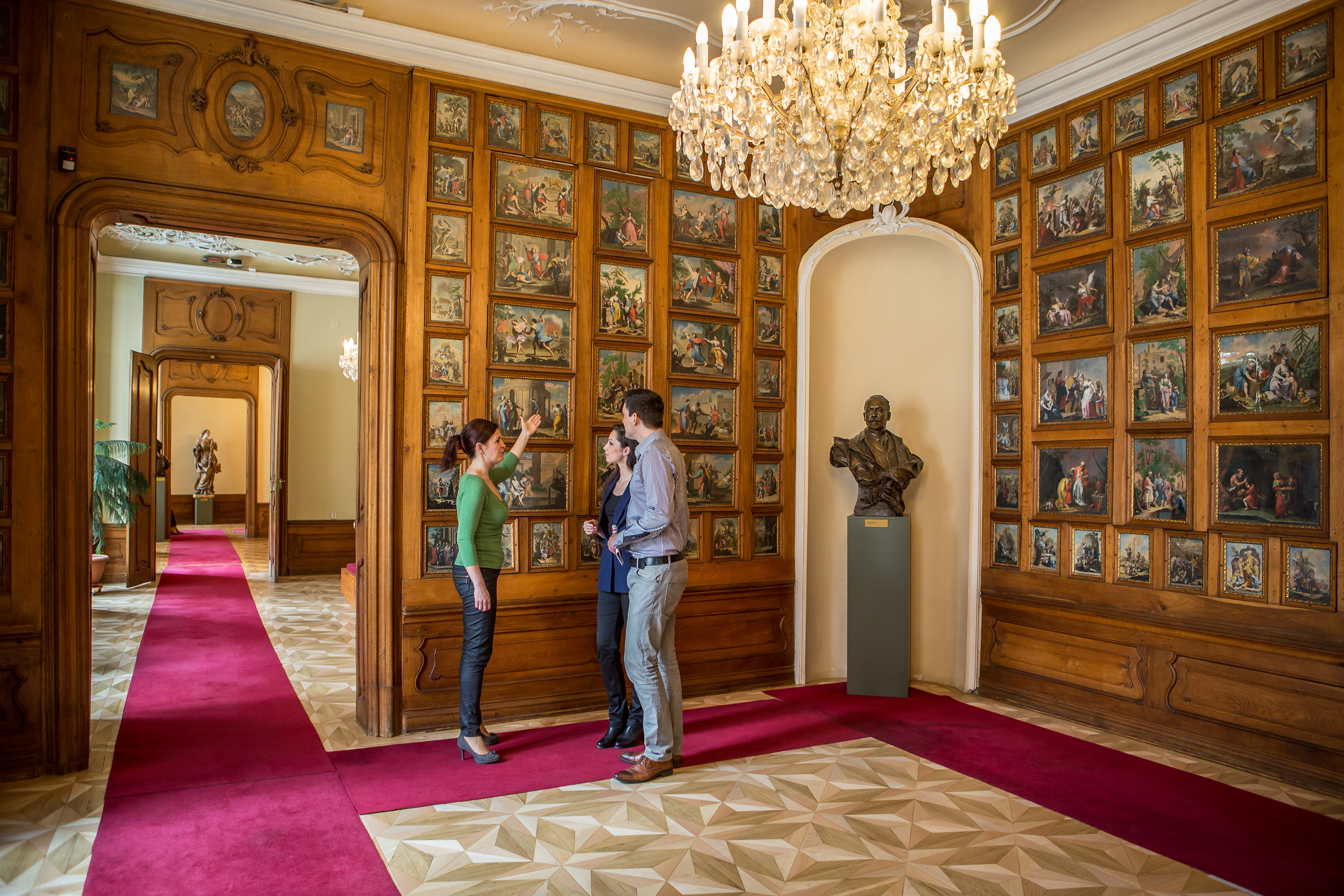 You'll be pleasantly surprised by the Nedbalka Gallery; which seems to be a rather inconspicuous building on the outside, but unexpectedly hides an impressive interior inside. Four floors under a glass dome provide space for a permanent exhibition of modern art in Slovakia. You'll leave the gallery with a proud feeling that Slovak artists definitely have something to offer. A unique exhibition of modern art can also be found at the Danubiana. The museum's unusual location on a spit of land jutting into the Danube River has led it to be nicknamed "the Peninsula of Art".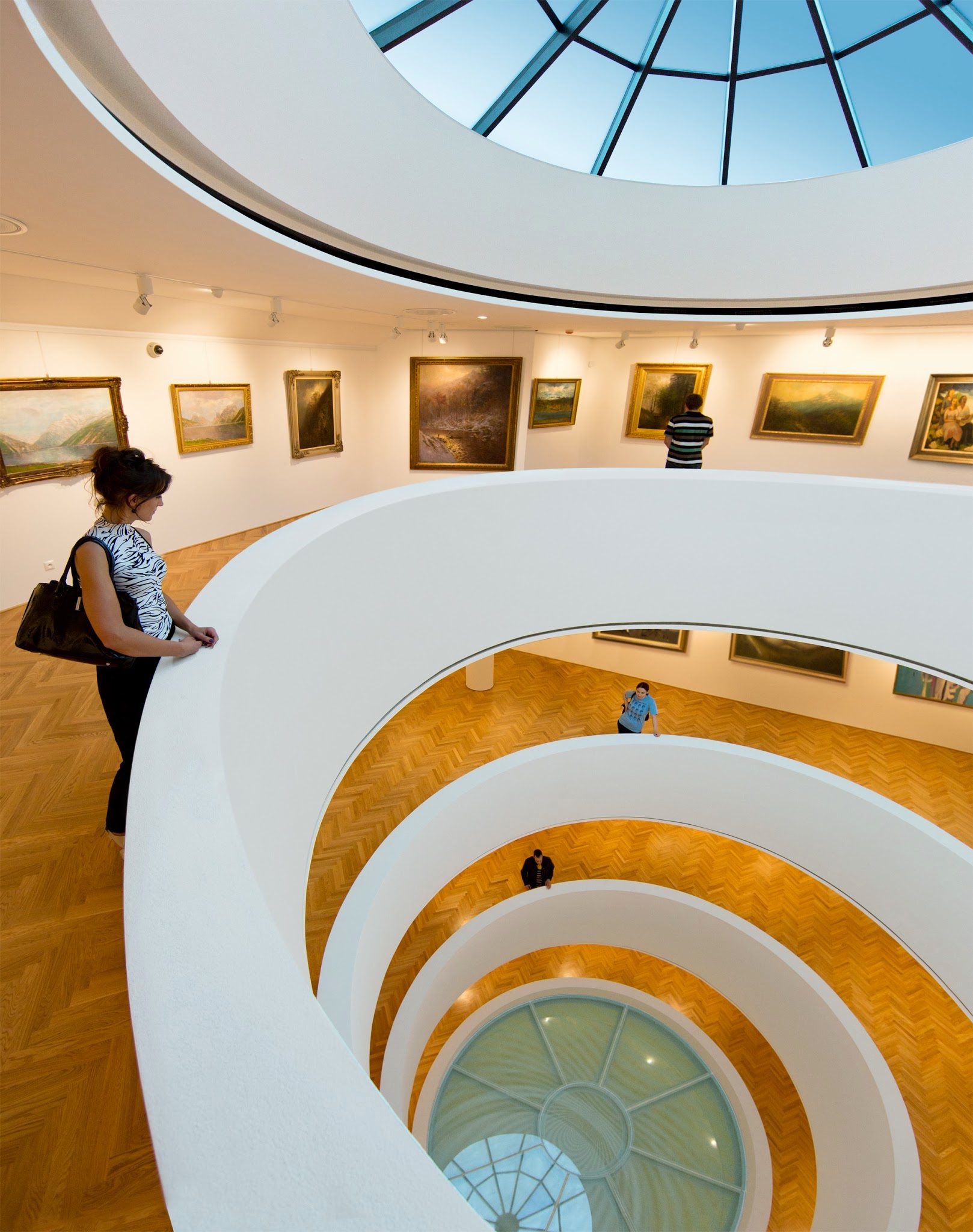 Play (not only) with your emotions
Despite being a smaller metropolis, there's still a choice of theatres in Bratislava, both small and large, commercial and alternative. But even with such a selection, you should visit the Slovak National Theatre (known by its Slovak acronym "SND") at least once in your life. After seeing a play in its premises, you'll understand better why it is commonly said that "all the world is a stage". The SND's history, encompassing ballet, opera and theatre, began to be written in 1920. To see prestigious opera and ballet performances in the SND's historical building is an experience you won't find elsewhere.
But even smaller theatres such as Astorka Korzo ´90, Divadlo Aréna, GUnaGU and the Radošinské naivné divadlo (Radošina Naive Theatre) are gaining ground with what they offer. Because of their intimate atmosphere of actors being in close contact with the audience, the experience on stage becomes more intense. Remember to reward the actors with loud applause at the end. The positive energy generated by clapping hands recharges not only the actors, but you, too.
Bratislava immersed in the classics
Bratislava has long been linked with many of the great names in classical music who played their sonatas right in the homes of wealthy, aristocratic families. The streets of Bratislava had a ring to compositions from such famous names as Beethoven and Mozart. The symbol of classical music in Slovakia's capital is the Slovak Philharmonic, inviting you to both symphony orchestra and chamber music concerts, featuring top musicians from around the world. So just sit back comfortably and be charmed by the beauty of their music.
After a full day of experiencing the culture and art of Bratislava, treat yourself to a delicious meal with quality wine or just relax over a mug of a wonderful tasting beer.
Visit www.bagoclassical.sk to learn more about classical music in Bratislava.