La Donuteria #bestdonutsintown
Inspired by places like Hong Kong, Dubai or Qatar, La Donuteria brought a paradise of colors and great flavors to the city. Donuts are produced according to a special recipe which nobody else in Slovakia has access to.
What you should know about donuts:
donuts are hand-made from fresh ingredients every morning
lot of vegan options
the highest quality yeast and oil
every week you can enjoy the "weekly special" until the stock is sold out
The cozy white, pink and blue-colored space is a heaven for those who long for romance while treating their taste buds. If you are in a hurry, you can enjoy your donuts as a take-away from a colorful box. Be prepared – there is too many flavours to choose from.
Love at first bite
Apart from traditional flavours like coconut, caramel-lotus, nutella-cinnamon, peanut butter or raspberry there is also space for creativity and originality. If you are lucky, you can treat yourself to Reese's or lemon flavor. Toppings, sprinkles and frosting are added to donuts only after donuts arrive to La Donuteria, so you can be sure you always eat fresh. In addition, you can also enjoy quality coffee that matches the interior.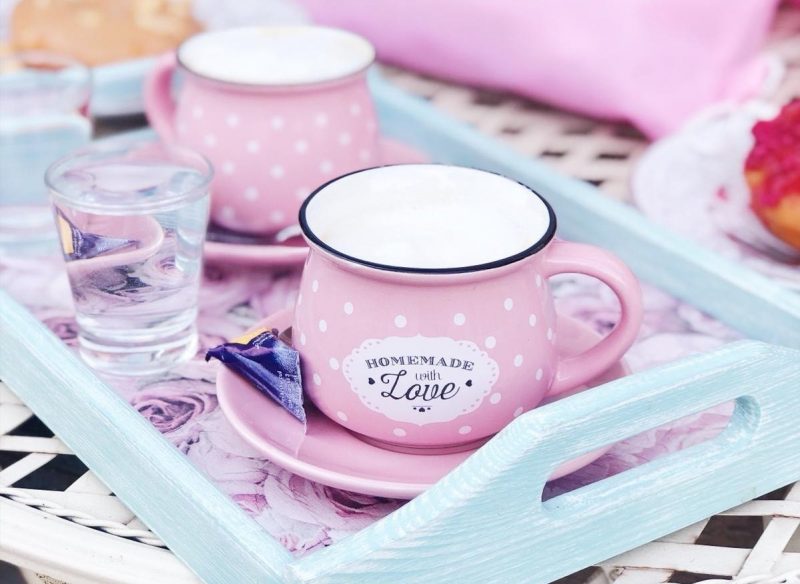 Where to find them
The first La Donuteria is located on Šafarikovo Square  7
Patrónka, Westend Bratislava
Eurovea
Avion
Aupark (due in November)
Donuts on the move
La Donuteria treats its fans also at festivals and the like events. You know they are there by the irresistible smell (the pink trailer is also hard to miss).
Donuts will look great on your Instagram as well. Are you looking for more inspiration for beautiful pictures?