The Burgess Brewery of Bratislava (Dunajská Street)
Where good beer is brewed, the cuisine they 'brew up' must also be good. This small local brewery follows on in the tradition of the wellknown city brewery called "Die Bürgerliche Brauerei", producing beer with state-of-the-art technology accompanied by a selection of meals prepared using traditional Presburg (Bratislava) recipes.
Pork tenderloin in cream, dill sauce with dumpling, roast knee, goose and many other delicacies, together with a pleasant hop aroma all around, are part of the gastronomic experience in this three-story establishment. Classic, conservative, honest and hearty home cooking, which goes well with beer, tries to follow the original Prešpor recipes. Of course, the kitchen is technologically completely different today, but some traditional procedures in recipes still work today. Chef František Šipoš emphasizes the seasonality of some dishes or ingredients, such as asparagus, mushrooms, game, or the slaughter season, which will diversify the stable a la carte menu.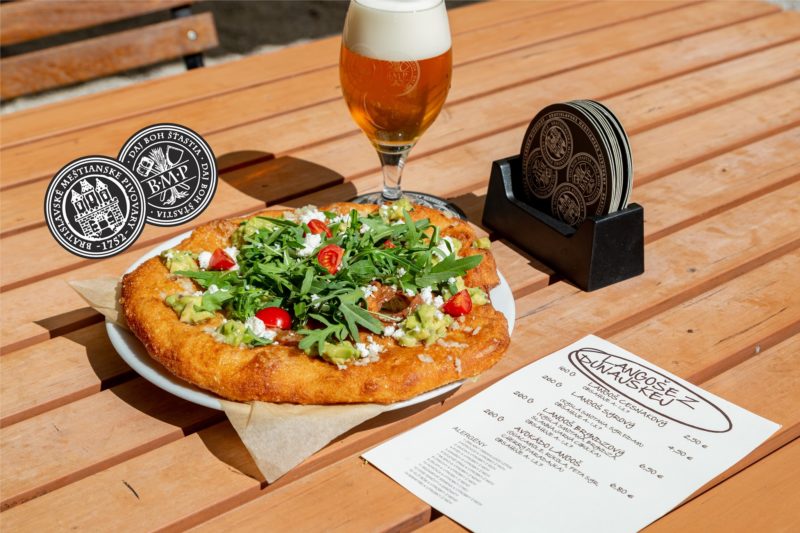 Even sweet dishes, such as "shufrle", come from Prešpork. Another caloric caliber are dishes that have been proven for decades, for example, pork loin on cream, dill sauce with homemade dumpling, roasted knee or a deliciously served beer delicacy or "tatar" with toast.