Danube Equestrian Festival
First class experience from the equestrian world returns do Bratislava for free! The Slovak capital welcomes prestigious Nations Cup competition
A time has come to savour the graceful beauty of equitation again. CSIO 3* Longines EEF series is coming to Slovakia after a year and it is bringing again something unique and uncommon.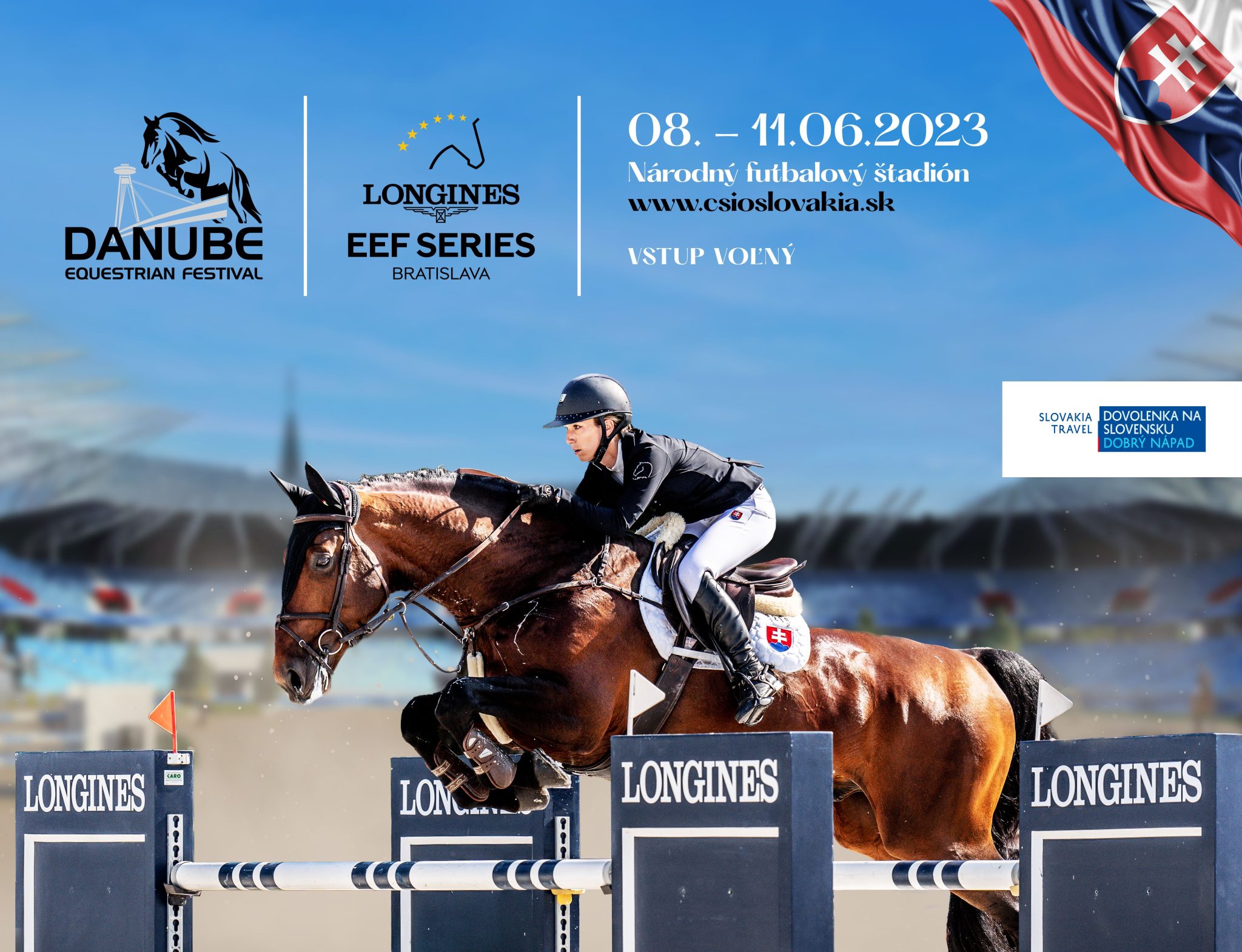 For the first time in the history of Slovakia, the racing event will take place on the new National Football Stadium. The Slovak capital will welcome European equestrian leaders from 10 countries, 230 horses that will compete for attendance to the semi-finals of the Longines EEF Series Nations Cup.
Riders from several countries of the world have confirmed their participation. From Thursday to Sunday they will take part in interesting competitions with CSIO 3* Nations Cup as a main competition. In addition to the races themselves there will be a varied program which will include an EXPO exhibition and interesting attractions for the whole family.
Equestrian races have a long tradition in Slovakia. Danube Equestrian Festival brings the world parameters race to an unconventional place. In the Bratislava qualification, which is the second meeting of the Nations Cup series, 5 reservations to the semi-finals in competition.
During four days, the National Football Stadium will turn into a top riding area with everything that belongs to it. Food court, horseback riding and various other activities connected with equestrian sport await them. Entry tickets to the Nations Cup are free.
Let yourselves be enchanted by the elegance of royal sport, indulge in an exclusive show jumping experience and come to enjoy the atmosphere and energy of a unique race competition.
Venue: National Football Stadium, Viktora Tegelhoffa 4