The Pezinok Wine Cellars
The Little Carpathian Carnival comes with excellent wines in the historical cellars and in the authentic premises of the winemakers themselves
Would you like some wine? Then do not miss the chance to go to Pezinok in the mid-February to taste really good domestic wines. The members of the Pezinok Vinter and Winemaker Association and guests from the immediate vicinity will offer the best of what their cellars and yards are hiding.
In the spring, it is time to open wine cellars, a tradition held in the towns and villages of the Little Carpathian cultural region. It is customary in Pezinok to do so around Valentine's Day. The annual tour of the Pezinok wine cellars and yards is also a tribute to the graceful wine grown and produced by winegrowers and winemakers on the Little Carpathian hillsides.
The festival of the best Pezinok wines in the wider city centre is a degustation of the best wines from Pezinok and its surroundings. Dozens of local winemakers and invited guests will come, especially from the surrounding villages. They will open their cellars, branches and guesting posts so that you can taste the new wines of the vintage.
Come over to taste delicious food and wine, meet the locals, friends or colleagues, enjoy the extraordinary atmosphere, and have fun. In particular cellars you will find out where the wines are born and who is their author. You will thus support local winemakers and the Pezinok viticultural tradition. In addition, you will be pleased with the programme accompanied by live music, gourmet specialties or farm products. Anyone is treated well in Pezinok, you just have to choose.
The 15th annual tasting of the best wines from Pezinok and its surroundings in Pezinok's cellars and wine spots will take place on Saturday, February 11. From 1 p.m. to 9 p.m., lovers of wine and wine tourism will discover the truth hidden in wine. Young and older vintages of quality wines will be degustated, as well as the goodies of local and regional cuisine.
Please yourselves and your taste buds in a town where wine and wine-growing tradition are still alive. Combine a journey for excellent wine with a tour of Pezinok and its historical nooks. Take a trip to the famous wine town to sit with friends, recuperate, have fun and especially enjoy the rich offer of quality home-made wines.
Click on the picture to see the Facebook Event Page: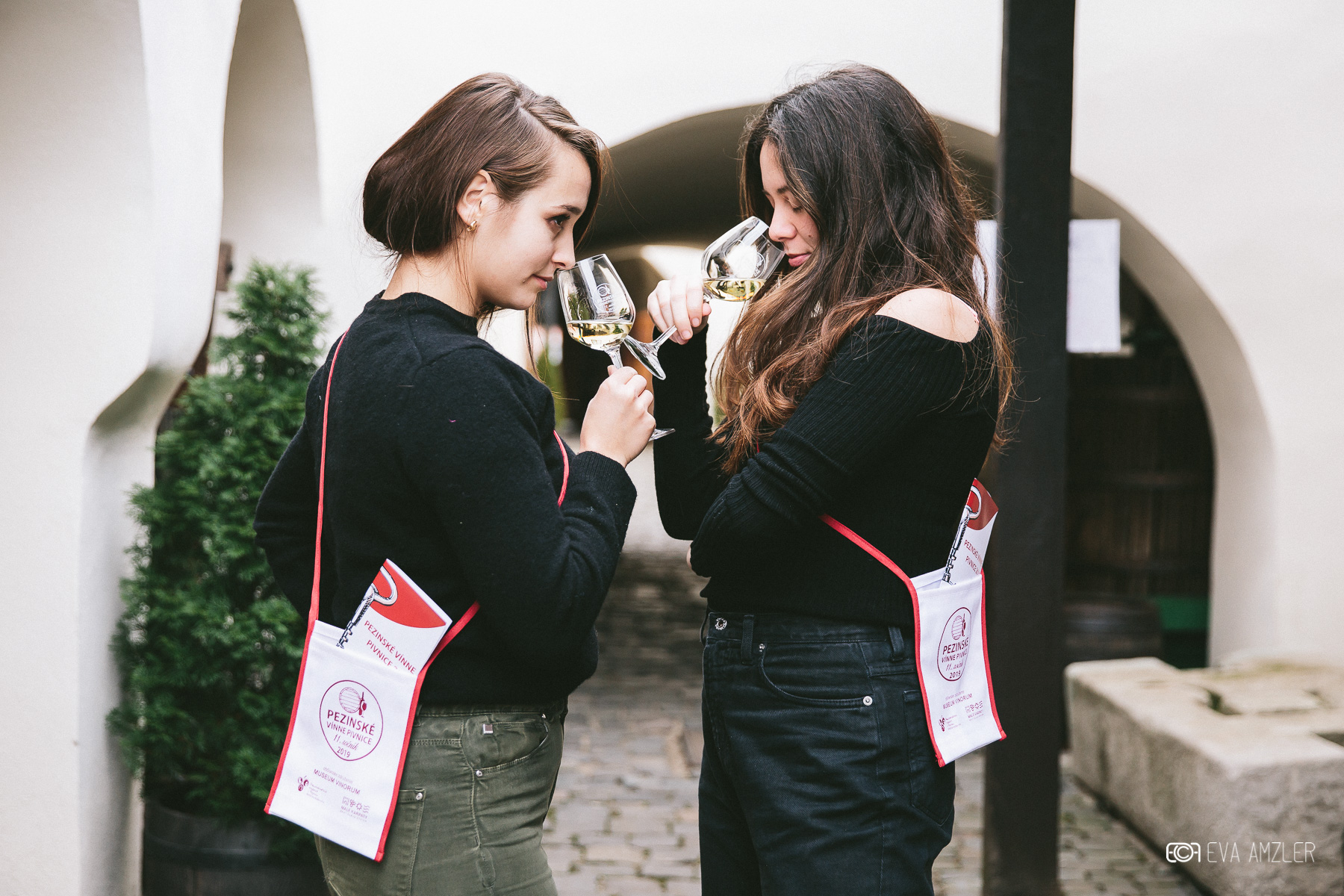 Click on the banner to purchase tickets: