ÚĽUV Craftsmen Days
ÚĽUV brings traditions closer to people. Even to the centre of the capital
Through the festival of craftsmen, ÚĽUV has been bringing folk culture and crafts from all parts of Slovakia to the capital for decades. Again the first weekend in September.
At the festival, ÚĽUV presents mainly the cultural diversity of the Slovak country, dialects, customs, beauty of folk costumes, music, singing, traditional cuisine, as well as a music cultural program and a school of crafts for children. The festival creates an opportunity for regional craftsmen to present themselves and at the same time offers a space for direct contact with traditions, whether by trying out crafts, communicating with the producer or interacting in a cultural programme.
The festival can be found both weekend days in several places in the historical centre of Bratislava. Hviezdoslav Square will be enliven with a fair of masters of traditional crafts, on Panská Street in front of Bibiana International House of Art for Children will learn in the School of Crafts and in the gazebo on Hviezdoslav Square will perform various folk musicians and bearers of traditions. The programme with Igor Hraško as a host, will also offer singing, discussions and competitions.
Hviezdoslav Square will be home to folk art from all over Slovakia on Saturday and Sunday from 10 a.m. to 6 p.m. The fairs will present a number of traditional crafts, some also in a new way. The atmosphere will be complemented by a music and dance programme in the gazebo.
The ÚĽUV School of Crafts in front of Bibiana will offer both weekend days from 11 a.m. to 6 p.m. creative workshops for children and at 3:30 p.m. the traditional street theatre Teatro Carnevalo will present a performance Merry Andrew and the Miracle Box. There will also be a relaxing gaming area with wooden games for parents with children.
Many folk artists will perform on Hviezdoslav Square during the weekend, thanks to which you will get to know or refresh the intangible cultural heritage of various ethnographic areas of Slovakia.
The fujara trombita players from village of Lúky will come from Púchov Valley area, folk ensembles Očovan and Liptov will perform, as well as children's folk ensembles Čečinka and Vienok, Očovan Folk Band and Marián Kováč on helicon accordion.
Ladislav Hedvigi will present the history and production of the Toya of Kyjatice, Florián Šavrtka will present the tradition of making wooden baskets and children will compete as little craftsmen and try the school of dance for the little ones. You will also learn something about maintaining traditional production from experts from ÚĽUV. You can also look forward to talks about crafts and production, musical interpretations, fujara players or more soloists.
The main theme of the festival is wood and a Toy of Kyjatice. It also got into the visual presentation of this edition. Kyjatice toys are the main element of this year's ÚĽUV Craftsmen Days graphics. The visual presentation has a fresh, playful look and is characterized by funny slogans.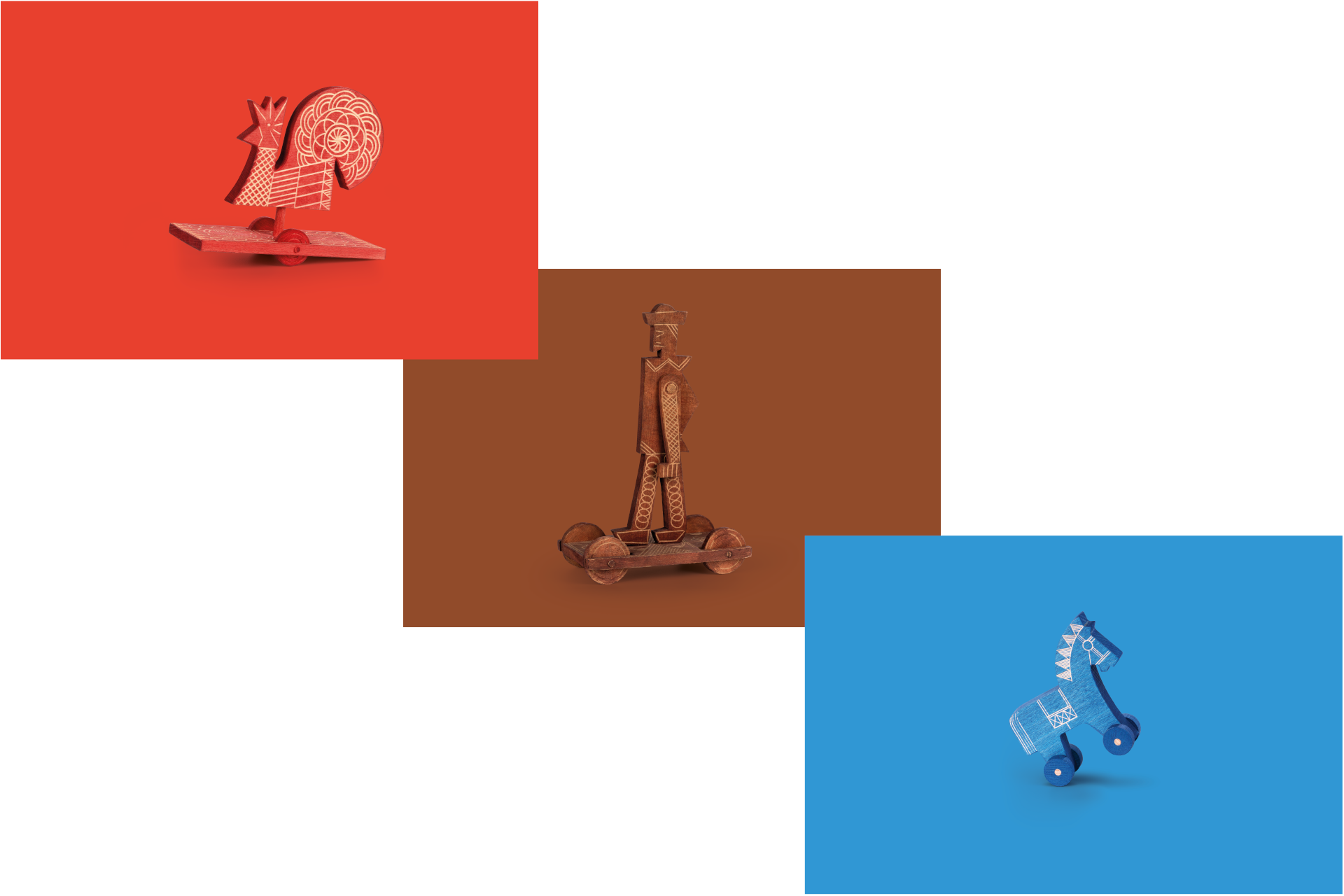 Celebration of the artistry of folk artisans is the largest city festival of crafts and already traditionally it is part of the Bratislava Cultural Summer project. In the pedestrian zone of The Old Town you will see craftsmen from all over Slovakia demonstrating traditional crafts.
The festival of traditional crafts and folk productions the Days of ULUV Craftsmen has been organized in Bratislava regularly since 1990. Starting in 2006, ULUV prepares it in collaboration with other partners such as the event related to the Constitution Day of the Slovak Republic.
This event wants to present traditional production methods and of folk artists skills to the general public, and, after the festival, it is also an opportunity for the annual awarding of honorary degrees Master of Folk Art Production. Accompanying programs are part of the festival.
So travel through time and space and come enjoy the mastery of folk artists who will showcase their crafts in the historical heart of the city. Come with your children to the School of Crafts to try pottery, tinkering, textile techniques, carving or painting on glass. And let yourselves be carried away by the phenomenal heritage of the ancestors in the form of music and dance. Wake uup and gee-wooo to ÚĽUV Craftsmen Days!
The Centre For Folk Art Production (ÚĽUV) as a national cultural institution with country-wide competence has been continuously engaged in the preservation and development of traditional crafts and folk art production in Slovakia since 1945. It performs museum, documentation, exhibition and editing activities. Through its activities, it helps to preserve and develop traditional crafts and folk art production in the present-day conditions. One of ÚĽUV's important activities is the presentation of traditional crafts to the general public.