Five Points – Coffee With a Face
The first selfiecinno, fresh breakfast or lunch menu and a hidden coffee shop with a rich offer. The Five Points is a creative place with original ideas.
Five Points is the first café in Slovakia that introduced us to a unique coffee art – selfiecinno. Behind the unique latte art featuring a picture is a machine that is able to draw latte art! Enjoy a drink with the portrait of your beloved ones, your pet or your favorite place.
A wide selection of coffee drinks with several seasonal editions such as winter espresso tonic or true Arabic coffee prepared on hot sand. The specialty is cold brew coffee – the coffee is cold-brewed for 8 to 12 hours.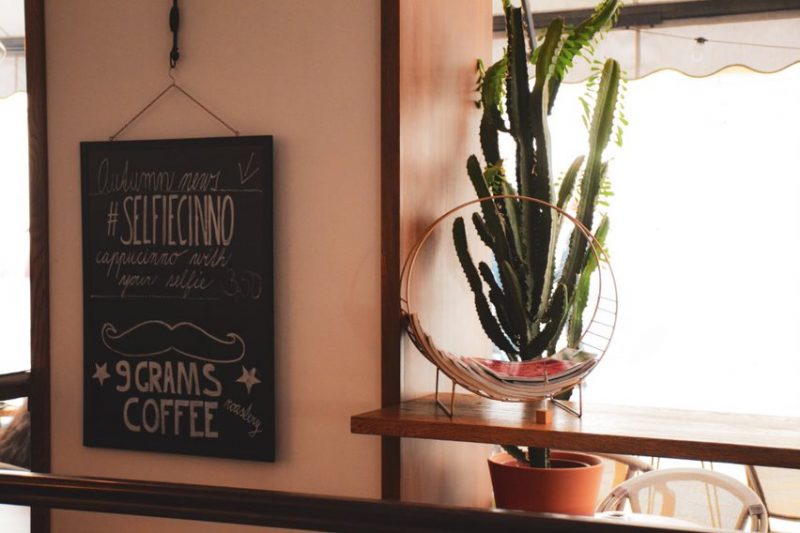 You can also visit the Five Points for a fresh breakfast or lunch menu. In the morning, enjoy home-made banana bread and fresh croissants. Great homemade spreads, bagels and salads are the top lunch offers.
Do not miss the coffee shop which it is located under the café itself. You will find a wide offer of delicious coffee and tea that you can enjoy at home or give away as a nice present.
Want to taste more of Bratislava?