The Most Attractive Events of this Year
Bratislava is full of experiences in each season of the year and in all weathers
The capital of Slovakia is, among others, an unquestionable cultural and social metropolis of the country. Throughout the year it offers a variety of activities. Art lovers, romantic souls, people keen on entertainment, gastronomic pleasure seekers, families with children as well as sports lovers can enjoy Bratislava.
In addition to varied historical and other monuments, attractions and localities, the biggest Slovak city offers literally both hands full of interesting opportunities how to spend free time very well. Either you are going to stay in Bratislava, or are looking for something to variegate your stay, there is always something to do in this city.
Art, enjoyment of life and creativity are really not alien to Bratislava´s nature. So, what are the greatest allures, which you can be looking forward to in this year?
Bratislava City Days
The citywide April festival, on the occasion of granting city privileges with its program for all age groups, belongs to the popular cultural events. It provides an opportunity to visit commonly closed places, to take part in varied shows, exhibitions or to use Open Door Day in the Primate´s Palace.
Long Night of Museums
On the occasion of the International Day of Museums, museums and galleries in Slovakia in the Slovak capital cherish one Saturday as the Night of Museums and Galleries in mid-May. On that day, the public can visit the institutions' exhibitions and specially prepared events for a special entrance fee paid usually in the first visited museum only. Museums and galleries are also concentrating on such activities, which remain uncovered through the year. Thus, they are exposing, which is otherwise usually hidden from public view.
Cultural Summer and Castle Festival
The biggest city festival is an essential part of the Summer in Bratislava. From June till September it brings a multi-genre program in several city stages. Thus, long weeks in the city are marked by almost unending series of performances, appearances, music, theatre and entertainment from babies to senior citizens.
Bratislava Coronation Days
At the end of July or in the beginning of August the Slovak capital changes regularly into Pressburg again. At that time a historical festival is taking place in the city with Coronation Parade, Coronation Oath and Knight Tournament, during which Bratislava commemorates its famous royal past. In addition to the period atmosphere it offers an abundant accompanying program.
Lovestream Festival
After success of the previous initial year, one of the biggest music events in Slovakia will come back to Bratislava with heaps of news. The main crowd-pullers of the city festival of several days, full of world and domestic stars, will be Imagine Dragons, Álvaro Soler, Hardwell or Kamrad from 18 to 20 August.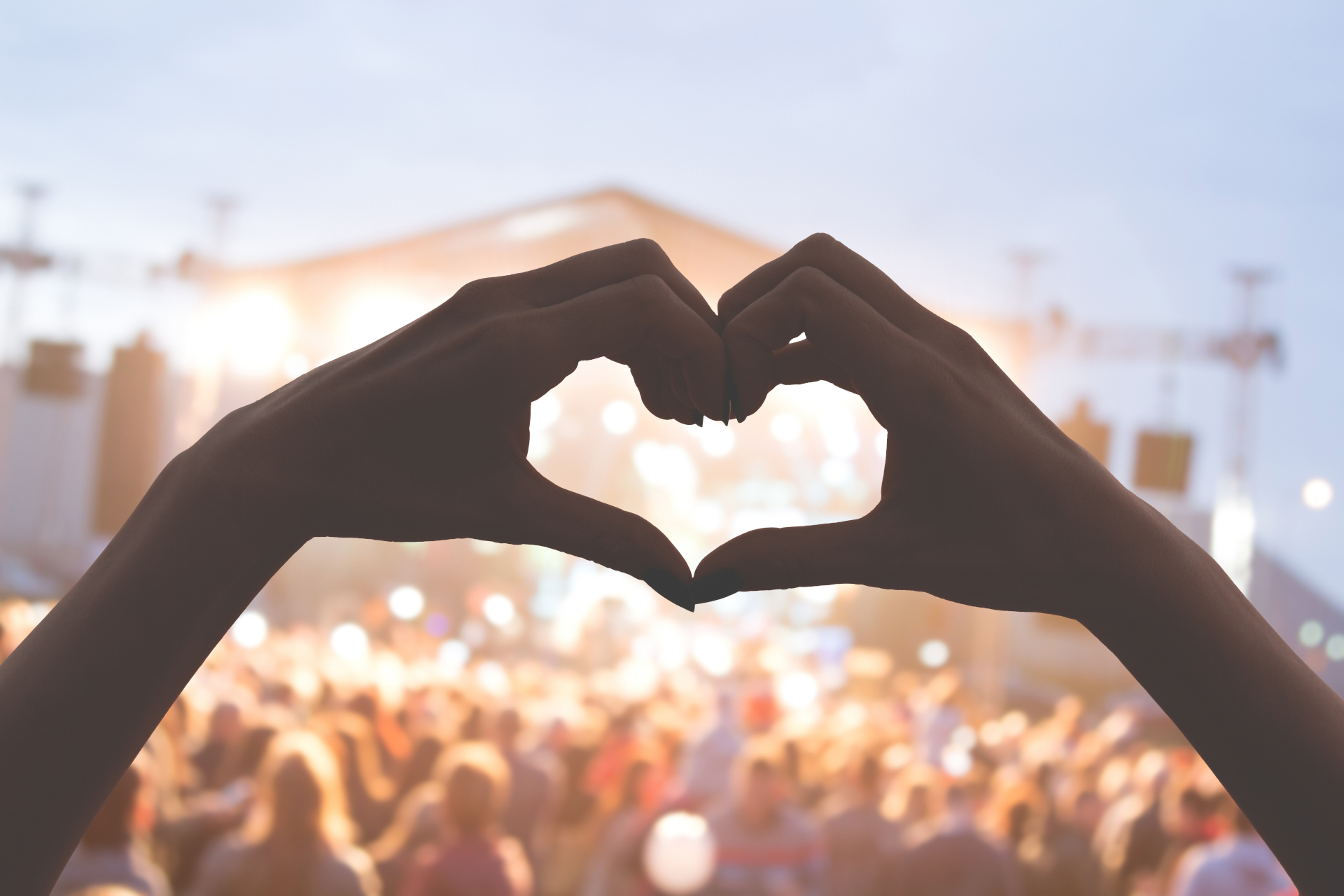 Uprising
The festival, where many world and domestic music stars perform regularly, sets for its main goal to connect people from different countries, cultures and races. The biggest Central European festival focused on reggae is an essential part of the Summer in Bratislava and belongs among 40 most important European festivals. It is not only about music; it is lifestyle. Also for that reason, it offers an immensely rich accompanying program regularly. At the same time it takes into consideration also families with children. The festival commemorates with its name ("uprising" means 'insurrection' in English) and date a significant event in the Slovak history – Slovak National Uprising. You can enjoy it in Bratislava this year on 25 and 26 August.
White Night
A prestigious international art project, designed to bring contemporary forms of art closer primarily in unconventional places, will take the floor in September. A rich offer of varied artistic genres in tens of known and unknown places of the capital of Slovakia will light up Bratislava visually by attractive installations, concerts, films, varied theatrical performances, dance, literature or live performance. Well, this night nobody is going to sleep.
ÚĽUV Craftsmen Days
The biggest festival of traditional crafts in Bratislava, organized by The Centre for Folk Art Production (ÚĽUV), presents cultural diversity of the Slovak country, dialect speeches, customs vocabulary, beauty of folk costumes, music, singing, traditional cuisine, but also fair of hand-crafted products, musical cultural program and crafts school for children. You can admire mastery of folk craftsmen in the historical centre each year in September.
Rača Grape Harvest
One of the three most important Little Carpathian grape harvests belongs at the same time among the biggest mass events in Bratislava. It takes place in the second or third weekend of September. Traditional grape harvest festivities are usually complemented by three days of an excellent program with music concerts, creative workshops or fair of hand-crafted products, as well as variety of exhibitions and plenitude of sports events. Tastings of young wine and wine take turns with presentations of grape pressing, or degustation of must, as well as competitions and drawing for attractive prizes.
Roman Games
The September historical festival of family entertainment with competitions and program of legionnaires and gladiators offers a replica of the Roman town with a period camp of Roman soldiers and civilians with craftsmen and Roman cuisine, as well as a period camp of barbarians depicting the life of that time. It brings also an all-day program full of swordplay, dance, demonstrations of practices and life of the Roman troops, as well as the atmosphere of gladiator games, dramatic stories and performances with horses, full of historical events, myths, passions and lessons. Educational and entertainment stands for children and young people, lectures, creative workshops or commented shows form a component part of the festival in the Bratislava locality registered in the World Cultural Heritage List of UNESCO.
Bratislava Music Festival
The most important and the most prestigious international festival in Slovakia with its long-standing tradition is presentation of artistic level of prominent visiting foreign orchestras, conductors and soloists and domestic artists in dramaturgically interesting programs year after year. You can enjoy high art during the festival in September and October.
Bratislava Jazz Days
One of the most important Slovak festivals is ranked among the greatest autumn events in the country. It takes place in September and October and the world elite and excellent Slovak musicians take part therein regularly. It also supports beginning artists. "Jazzies" under the auspices of the Father of the Slovak jazz, Peter Lipa, belong to the oldest music festivals in Slovakia.
Young Wine Festival
The celebration of young wine with tasting was held in the capital city traditionally on the Martin´s Day. Today it is usually the Friday closest to the November 11. The Saint Martin is the most important Roman Catholic patron of the city, therefore, in his honour, Bratislava is coming to life with entertainment and consecration of young wine in the centre of the city. The festival formerly known as St. Martin´s Days, brings fantastic sommelier and gastronomic experiences accompanied by a rich cultural program.
Open Wine Cellars Day
The most famous wine event in Slovakia takes place always in November so that winemakers of the Little Carpathian wine region can present their young wines. More than 120 wine cellars use to be open, in which wine lovers are welcomed by more than 150 winemakers from all 12 Little Carpathian vinicultural districts. The celebration of wine culture in the region where the past takes turns with the present is at the same time a tribute to the hard but beautiful work of winegrowers and winemakers from all over the Little Carpathians. However, it is not only about wine, but also about the beautiful country covered by vineyards, about regional gastronomy often prepared by a skilful winemaker, about accompanying program, where music is playing to a glass of wine in little wine cellars. This year we can drink a toast not only with young wines on 24 and 25 November.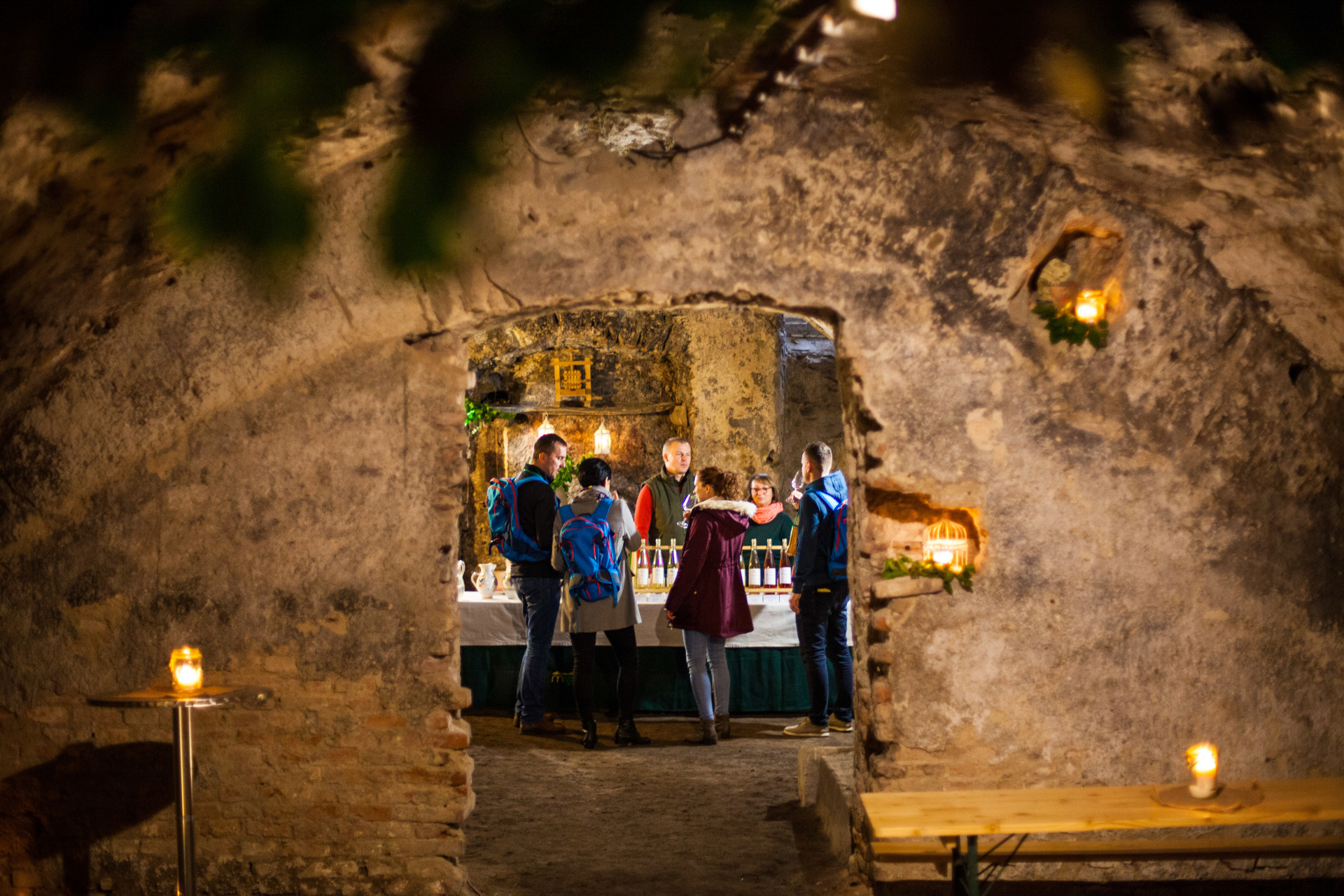 Christmas Markets
The Christmas atmosphere takes control of Bratislava always in the second half of November. Several Christmas markets of the Magistrate, city districts and of business and congress centres with plenitude of stands with food and presents are complemented by a rich Christmas program – concerts, readings, creative activities for children, clothes and toys exchanges, charity collections or topical strolls in the city. You will find Christmas markets taking about a month, for example, in the Main Square, Hviezdoslav Square, Dula Square, M. R. Štefánik Square or Republic Square.
Bratislava will entertain you well, surprise pleasantly and make you happy by something else each day of the year. Discover what is offered. Be lured by the abundance of varied experiences and enjoy each moment.
Create your own program and plan your time in Bratislava. Choose what you like and enjoy the capital your way. To your heart´s content and anytime you desire. Because, each day in Bratislava is exceptional by something.