Let's experience Christmas atmosphere in Bratislava
Bratislava becomes a completely different city during Christmas time. The streets are illuminated by thousands of lights and squares in the city centre are filled with stands selling local specialties and hand-crafted products. Here, you can sample some delicious roasted goose, warm up with hot mulled wine, and shop for unusual Christmas presents.
Festive carols resound through the streets, interrupted from time to time by the ringing of the elaborate Christmas tram. Bratislava's Christmas markets have even received national acclaim; last year, they were named among the top five European Christmas markets.
Christmas markets are held annually on the Main and Hviezdoslavovo squares, but also at the Bratislava Castle and Eurovea shopping centre. Here, dozens of stands offer handmade Christmas decorations made of wood or glass, jewellery, scented candles, knitted hats, wooden toys, and enamelware dishes with cheerful pictures.
At refreshment stands, you can order the 'Slovak hamburger', known locally as cigánska. This popular street food is made from pork or chicken with onion and mustard in a bun. Traditional beverages go well with lokša, a potato pancake.
Stands offer them with all the sweet and salty fillings imaginable, the most popular of which are made with liver or plum jam mixed with poppy seeds. Bread with lard and onion also tastes better at the markets than it does at home. With a full stomach, you can enjoy mulled wine or punch. Those courageous enough can try the Slovak specialty – hriatô, which is made from hot slivovitz, caramel and cracklings.
"It's really good and warms me up. The combination of sweet and salty is very interesting," said Jana Kubíčková, who dared to taste this specialty this year.
Make sure you leave room for dessert. You can try the famous Bratislava rolls, which have been baked here for four centuries already. The rolls with poppy-seed filling have the shape of a horseshoe and those with the walnut filling resemble the letter C.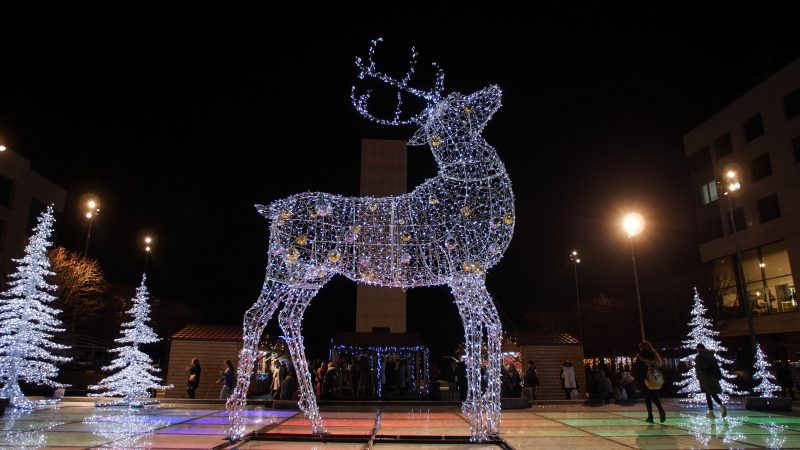 Christmas express
The atmosphere of the nicest season of the year is complemented by a special lit-up tram. The interior in red and green colours, with a fireplace and carols bringing around a warmth of home. You can ride it in the city centre. Last year our Christmas tram was named one of the most beautiful in Europe.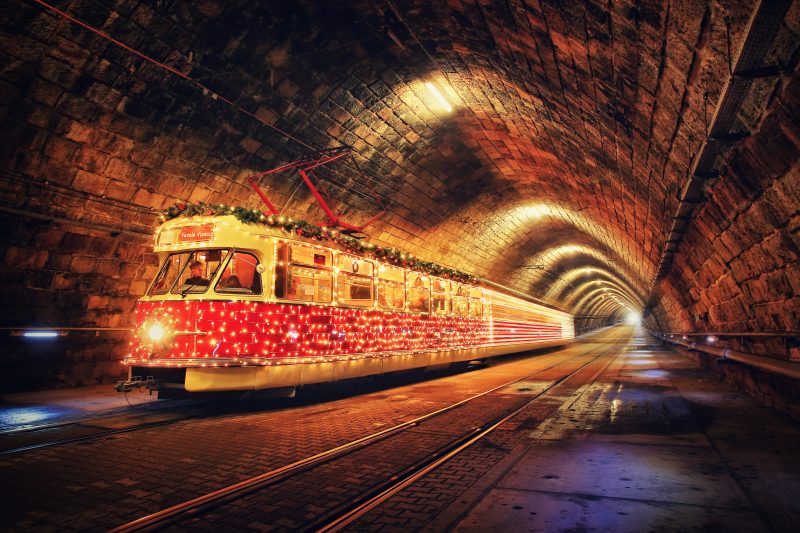 On skates!
More active visitors can warm up at the festively-lit skating rink on Hviezdoslavovo Square. If you do not have skates with you, don't worry. In the booth, you can rent a pair for a small fee.
"Surrounded by Christmas stands and spectacularly illuminated buildings, I feel like I'm in an American movie. You will never experience that kind of atmosphere at a traditional stadium," said Martina Stoklasová after a perfectly-performed pirouette.
Other open-air skating rink can be found at the Eurovea shopping centre.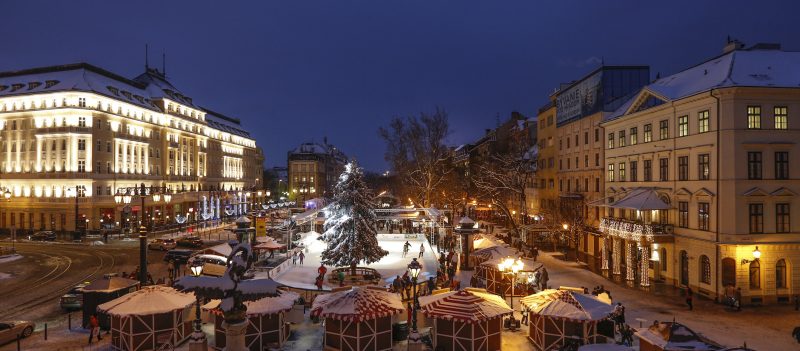 New Year's Eve in the city
During the last night of the year, the city centre turns into one big party. Have fun in some of the local pubs and restaurants offering special New Year's Eve menus and programmes. Celebrations of the year's end also take place outside in the streets.
The night begins with performances by DJs and popular bands. Shortly before midnight, the festive atmosphere culminates in a joint countdown of the last seconds of the year. At the stroke of midnight, magnificent fireworks combined with a unique laser-light show illuminate the sky.