The time of Little Carpathian vintages
September is the perfect time to visit the wine region in and around Bratislava
Celebrations of wine including manifold cultural programme and tasting of regional specialties belong to top events in this period of year in Little Carpathian area.
This period of the year is known by vintages, which traditionally take place in the towns, townlets and villages under the Little Carpathian mountains. Come over to Bratislava and its vicinity to taste delicious food, legendary young wine and lovely wine, meet the locals, friends or colleagues, enjoy the extraordinary atmosphere, and have fun.
Old winery towns surrounded by slopes of a Little Carpathian mountain range are well-known for their long tradition of wine-growing and wine-making. Located in the most prestigious wine-growing region of Slovakia, marvellous municipalities boast the relaxing atmosphere.
The Little Carpathian vintages in Modra, Pezinok and the Bratislava–Rača district are festivals of the renowned young wine, fermenting grape must. Traditional grape harvesting in the streets of lovely wine towns is thus a celebration of winemaking and viticulture.
You are welcome to join the celebration in the streets of medieval towns, where local producers offer their wine. Moreover, grape haverst festivals are rounded off with live concerts, performances and tasty traditional food such as "cigánska pečienka" what in fact is grilled pork or chicken with mustard and onion, goulash as well as roast goose, sausages, loksha pancakes made of potato dough or the famous trdelník cake coming from the town of Skalica in Záhorie cultural-historical region.
Of course, wine festivals are not only about wine. It means food, music, dancing and even grape pressing. You will find many other drinks made from this tasty fruit as well, e.g. legendary Federweisser, which comes from sweet, freshly pressed and fermented grape juice.
The celebrations were formerly held only in cozy cellars, but nowadays the wine festivals have grown in size and popularity. The three biggest such events are organised in townlet of Modra, town of Pezinok and Bratislava city district of Rača. They usually last three days on three different weekends in September, but sometimes two of them take place at a time.
Modra in the heart of the Little Carpathian Foothills has just over 9,000 inhabitants, but it is rightly considered to be the Slovak wine capital. In the summer, the square in the winsome wine-growing townlet reminds the atmosphere of Tuscany.
You can find the best of Modra bounds at the grape harvest in the centre of this picturesque townlet, which still lives its tradition today. The traditional Modra Vintage Festival will take place this year on the second weekend of September.
The charming Modra preserves its distinctive character at wine celebrations, which have been part of the autumn customs of the region since time immemorial. Wine tastings and local gourmet specialties, along with regional music, volunteer performances and a rich accompanying programme, create an unforgettable atmosphere. Come to taste in the heart of Ľudovít Štúr town all the good that has been produced in Modra and its surroundings.
Vintage in Pezinok with alsmost 25,000 inhabitants is also an annual celebration of the grape harvest and a tribute to the high-grade wine grown and produced by winemakers and vintners on the Little Carpathian hillsides. The traditional Pezinok vintage takes place every year on the third long weekend in September from Friday to Sunday. This year will be no exception.
Wine lovers can thus taste fresh young wine, new wines, tasty grapes and please their taste buds with goose, loksha, pogachas and other delicacies. It is not only bread and wine that keep a person alive, so the organizers of the Pezinok grape harvest also think about the spiritual pleasures in the form of various attractions during all three days of its duration.
However, there is no need to go far for wine experiences even in the capital itself. Bratislava has its own wine-growing area within the Little Carpathian wine-growing region. It contains five wine-growing municipalities, which are currently also Bratislava city districts: Devín, Karlova Ves, Nové Mesto, Rača and Vajnory.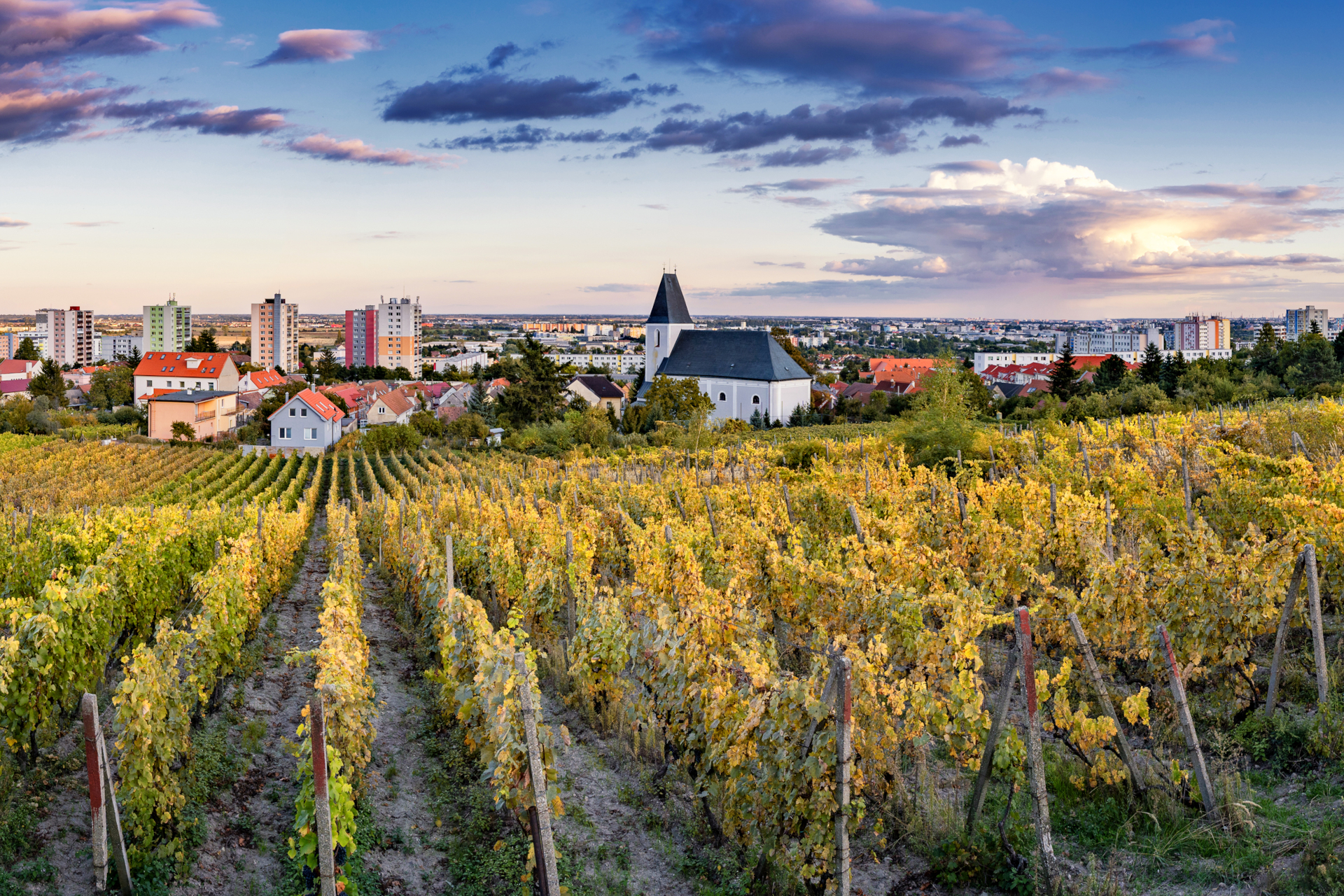 The most famous vintage festivities of the Bratislava wine-growing districts are traditionally in Rača with less than 26,000 inhabitants in the nearly half-million metropolis. More than 100,000 people enjoy this vintage every year. At local degustations you can enjoy the Blaufränkisch, but also a number of other quality wines. No vintage in Rača cannot be better off without a genuine quality young wine and must, tasty delicacies and traditional craft and folk art products.
Go to taste excellent wines, various delicacies and traditional amusement and savour the extraordinary atmosphere of the region under the Little Carpathians. After all where else to look for great wine like in the Little Carpathian area.