Ten Commandments on the Route to Wine: Bratislava and the Region
Bratislava
5. Quality wine and a magnificent view: Bar near the Blue Church
In this pleasingly traditional wine shop you will find not just quality drinks, but also a view onto the beautiful Secessionist-style Blue Church. Every Wednesday Slovak winemakers organise here a tasting of their wines, as well as those from around the world.
4. Your cult night stop: Vínimka bar
If you are looking for an exception wine bar right in the centre, you have come to the right spot. Thanks to resealable bottle technology, they serve even the most expensive wines by the glass here. Carefully selected wines and a pleasant atmosphere have helped Vínimka become a cult night pitstop on your city wanders.
3. Relaxing on the wine route: Hotel Matyšák
On the route relax at a well-known hotel, which includes a wine shop offering five delicious collections and rare liqueur wines or distilled spirits. The hotel is renowned also for its restaurant, famous for its high quality cuisine, for which it has won several prestigious awards. Apply now for guided tasting and enjoy this truly unique experience.
Orders: +421 2/2063 4001, email: recepcia@hotelmatysak.sk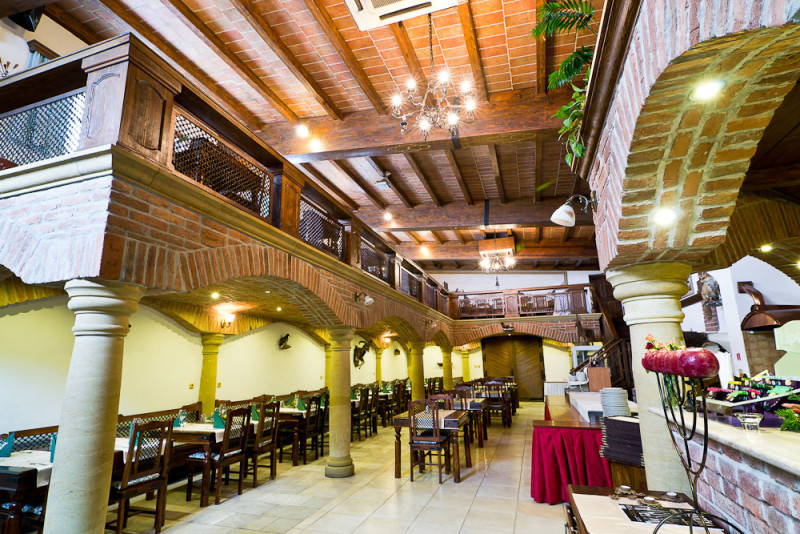 2. Sweeten your autumn with a Devin redcurrant wine
An autumn without a traditional redcurrant drink is not an autumn. The delicious beverage can be found particularly in the area around Devín Castle. The Castle tour can be accompanied with a beautiful view across the natural scenery. St Urban's wine house with a tasting cellar is located just a couple of steps from the Castle. Taste the wine of the month.
1. Taste the best 100: National Wine Salon
The National Collection of Wines, a treasure of all grape-drink lovers is located in the historical part of the Apponnyi House – in the Museum of Viticulture in Bratislava. Come try a workshop and tastings with a professional sommelier accompanied by delicious delicacies.
Favourite programme – 72 wines in 100 minutes: visitors taste 72 wines, whilst their only limit is time. There is also the option of a tour of the Museum of Viticulture.
Price: 23 €
Orders: www.salonvin.sk, Tel.: +421 2/4552 99 67
Region 
5. Experience a Wine Safari in Svätý Jur
Wine tasting on a jeep, an authentic ride across vineyards, a cheese snack in Svätý Jur.
Minimum number of persons: 8. Suitable also for stag parties. Orders: www.winesafari.sk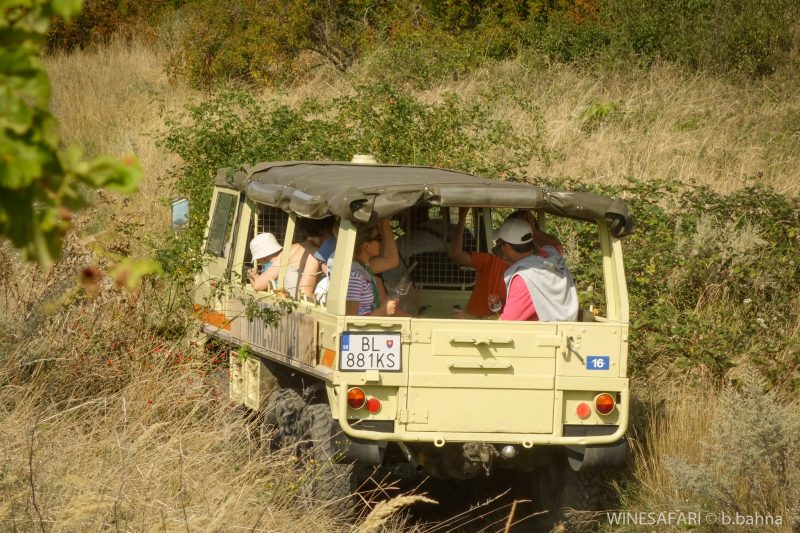 4. Learn the secret of wine: Open door day of the cellars at St Urban's
Come taste samples from the Small Carpathian region directly at the wine making site, discuss wine with the professionals and get to know its secrets. Taste the best in more than 60 cellars.
3. Have a nice glass of wine with Andy Warhol
ELESKO Wine Park in Modra is a modern place that combines wine and gastronomy. Enjoy homemade food, special delicacies from game and premium wine by ELESKO. There area also features a gallery – Zoya Museum. The gallery focuses on the Slovak art produced in the second half of the 20th century, but also features art from abroad. The most prominent part of the gallery's collection is the collection of Andy Warhol's works (permanent exhibition).
2. Taste a traditional autumn delicacy
Treat your taste buds to an essential component of autumn gastronomy – a delicious goose feast. In addition to the traditional restaurants in the heart of Bratislava, renowned restaurants can be found in Slovenský Grob, where gourmands not just from Slovakia but from throughout the world have for years come to taste this delicacy. A crunchy roast goose, delicious liver and famous salty lard pancakes are prepared here according to ancient recipes.
One of the best is a family restaurant Gurmánsky Grob, cooking mainly traditional regional goose dishes. The Guild of Geese Roasters, associating aficionados of good gastronomy and traditions, comprises for instance Grobský dvor, Guesthouse & restaurant Karolína or Pivnica U Zlatej Husi.
1. Discover the history of wine drinking: Small Carpathian Museum in Pezinok
The authentic premises of the Small Carpathian Museum in Pezinok offer the largest collection of grape presses in Central Europe, along with simulators of drunkenness, aromas of wines from the Small Carpathian region and tastings.
Tip: Try wine tasting after dark. Your senses will work in a whole new way.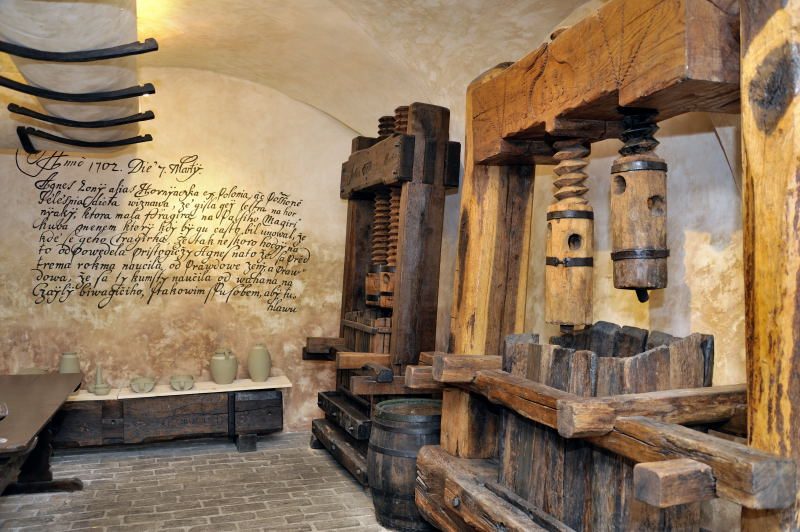 Extra tip: With a Bratislava CARD City & Region you travel free to taste the best wine in the Small Carpathian region. The card gives you a discount in bars and restaurants in the centre of Bratislava where you can taste the traditional gastronomy.