With Family to Bratislava? No One Will Be Bored
Do you have at home a small athlete, a future veterinarian, a scientist or an artist? On a trip to Bratislava you will find a programme for everyone. Thanks to many attractions such as children's art gallery, science centre, medieval castles, zoo, DinoPark or Jump Arena, you will have fun in the city and its vicinity in all kinds of weather.
For animals and dinosaurs
The Bratislava Zoo in Mlynská Dolina is undoubtedly one of the most visited places. You will find here more than a thousand animals from nearly 180 species. From May to the end of September, commented feeding taking place during the weekends will get you closer to the animals than usual. Especially live at the Zoo is during particular events for children, such as the International Children's Day or the Saint Nicholas day.
DinoPark is also part of the area. Children are enchanted with various types of life-size dinosaurs. You can read here about their way of life, see a 3D movie or play on a paleontological field.
If you are a holder of the Bratislava CARD City & Region tourist card, you have a 100 percent discount on visiting the zoo. In addition, the city's public transport will take you here completely free of charge.
How did the castle lords live?
Červený Kameň Castle towering above the picturesque Small Carpathian village of Častá is certainly worth of a trip. The meadows around the castle are made for a picnic or flying kites. Older children will certainly like walking along the mysterious chambers of the castle.
During the tour, they will learn a lot about the lives of the rich lords who used to live here and they will become part of the castle stories for a while. In addition, the Astur falconry with the largest collection of birds of prey in Slovakia sits just next to the castle. In addition to watching falconry demonstrations, the brave ones can get a picture of some of the birds of prey sitting on their arms. These are certainly unforgettable moments. The tourist card holders also have access to the Červený Kameň Castle completely free of charge.
In the world of fairy tales
In the good weather, for children it is often just enough to play on one of many children's playgrounds in Bratislava or at the Železná Studnička recreational site. But what a programme do you think of when it rains outside? This is not a problem in Bratislava. You can go to Bibiana, a children's art house right across from St Martin's Cathedral, in every weather. Children can discover here culture in a really untraditional way.
"That's why most exhibitions are interactive so that children of every age find here what will appeal to them," says Valéria Marakyová of Bibiana.
In addition, thanks to this institution Bratislava changes every two years to the kingdom of children's books. The festival Biennal of Illustrations Bratislava brings to the capital book illustrations amazingly inspiring children's fantasy from around the world.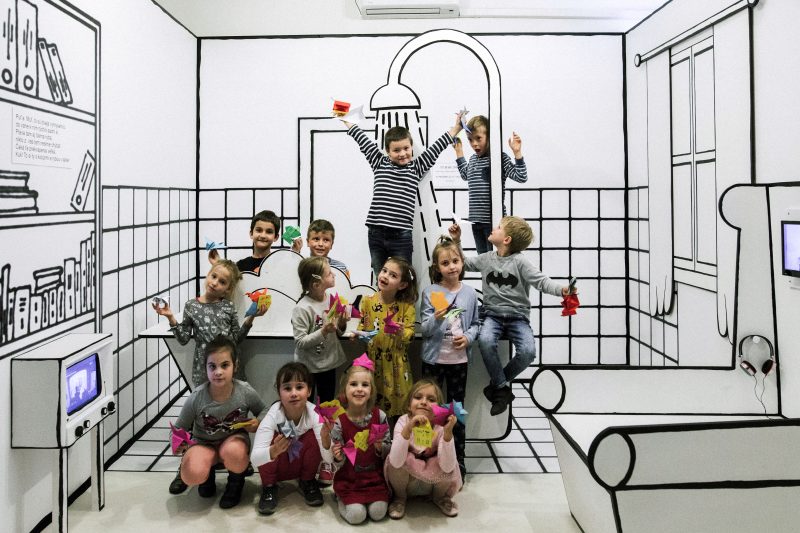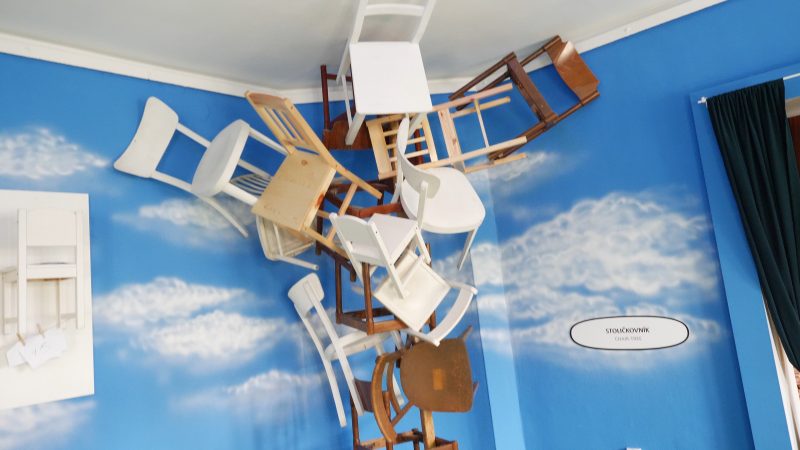 As young scientists
When the weather is bad, kids can go crazy by jumping in the Jump Arena, make their own candy in Bon Manufaktur or visit the Aurelium science experience centre. The latter is a combination of a school, a museum and a theme amusement park as its idea is based on the belief that everyone learns best with their own experiences.
Right at the entrance there is an interactive part with Tesla's world, laser show and robots. In the next, practical experiments are divided into several, colour-differentiated, sectors. You can find out how the hologram works or how hard it is to balance the magnet. And importantly, you can try everything live.