Fall in Bratislava is full of flavours, fragrances and colours
This year autumn in Bratislava is going to be one great big feast. Whether you love meat or you're a vegetarian, whether you prefer wine or beer, whether you enjoy the classics or tend to experiment, your taste buds are going to go wild in Bratislava.
Get into the taste of Bratislava
Sweet, juicy and crunchy – these are the culinary features of Bratislava in autumn, when you get the opportunity either to try new flavours or lovingly return to what's always been popular here. If you can't make up your mind about what to eat, visit Street Food Park, the best street market in town for something to eat. You'll find a little bit of everything, including burgers, waffles and even vegetarian delights. Meals are prepared right in front of you by masters of the kitchen willing to give you advice, and there's no extra charge for the fine atmosphere. It's a happy place to be, full of well-fed people sharing the joy of delicious food together.
Beer Saloon and wine festival
In Bratislava, September is the month for honest craft beers. Beer Saloon is a craft beer festival for enthusiasts held at Stará Tržnica (Old Market). More than 60 microbreweries from Slovakia and around the world will be presenting at least 200 different beers.   As you taste these malt beverages, calmly have a few words with the people who brewed them, who will be more than pleased to tell you more about their creations. The beer celebrations continue for yet another month during the Bratislava Oktoberfest. And if you'd rather prefer wine, then look forward to the end of October and the 8th edition of the popular Bratislava World Wine Festival.  Here you can taste the best of the best, learn about new wine varieties and get to know some of the most expensive and most valuable wines available, too.
Goose Feast season arrives
The autumn Goose Feasts are the most awaited culinary events of the season. Crispy goose served with homemade "lokshe", a thin potato pancake, and fresh red wine from the Little Carpathians wine district are temptations few people can withstand.  To truly experience the country atmosphere of these goose feasts, you should definitely visit the small town of Slovenský Grob near Bratislava, where the tradition of roast goose in autumn has been a part of life for over a century.  Slovenský Grob's goose farmers will take good care of you, delighting you with plates of golden-baked goose delicacies cooked according to family recipes. However, you can still enjoy such a culinary treasure at any of Bratislava's famed restaurants until late autumn. Such popular places in town include Hradná Hviezda, Leberfinger and Pulitzer.
Sweet dreams
If you can't imagine a day without something sweet to delight you, rest assured that you'll love Bratislava not only in autumn, but anytime during the year. Indeed the Slovak capital offers a number of cozy confectionaries and original coffeehouses you never want to leave. An absolute classic you have to try are the legendary Bratislava rolls known throughout as Pozsonyi kifli. Their delicious buttery flavor garnished with walnut and poppy seed melts on your tongue and for a few minutes takes you back to the years of old Pressburg. If you prefer cheesecake, you won't be denied in Bratislava either. It is whispered that the Mondieu coffeehouse serves the creamiest cheesecake ever. But even fans of true homemade cakes can easily find something to satisfy their desires. Just try the cakes served with coffee at Zeppelin or Štúr. Their rich selection will leave you satisfied, but we'll need to apologize in advance for the several minutes you'll have to spend before the display case making up your mind.
Calendar of Events
Bratislava music festival 2017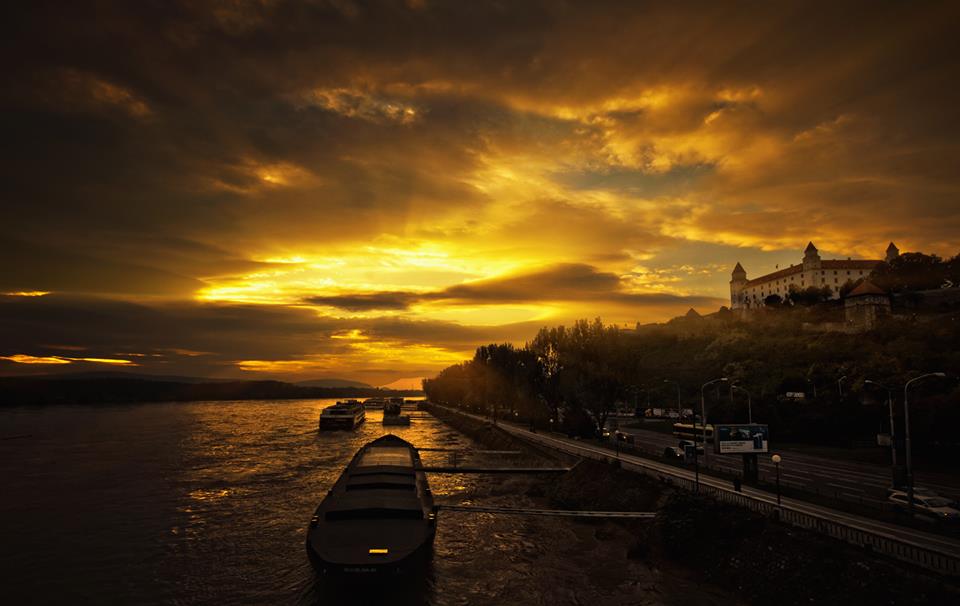 Tips for tours
Guided bike tour & river cruise
Discover the world of vehicles at Volkswagen Slovakia
Bratislava traditional food tour
Bratislava post – socialist city tour
The modern art museum Danubiana tour
Tour vehicle Presporacik – Oldtimer