Do you want to experience a unique summer atmosphere and have art, fun, great night life and active relaxation at hand? Meet locals on the beach near the city center, get to know its crowning history and visit the biggest city festival. Enjoy adrenaline, best parties and top culture at one place.
TOP summer spots:
Wakelake, Zlaté piesky
Are you ready to enjoy summer full of adrenaline in Bratislava? The Wakelake at Zlaté piesky lures visitors with its wakeboard lift, a fine restaurant with daily menu and a bar. If you dare, come a try a flyboard, play beach volleyball with friends, and enjoy many parties that Wakelake organizes.
Zlaté piesky is thanks to its beautiful beaches and the large lake the best place to relax during summer. The area is full of small bars and restaurants that will keep you entertained for a long time.
Divoká voda (Wild Water)
Wild Water Sports Complex is a short drive away from the center of Bratislava. The two water canals in the old Danube riverbed are great for rafting, water scooters, kayaking or water skiing.

If you are not a fan of water sports, do not worry! The area is great for a ride on quads, archery, beach volleyball or pony rides. There is also a great restaurant and a hotel.
Take a part in an unusual marathon on Stand Up Paddle Boards on June 16, 2018.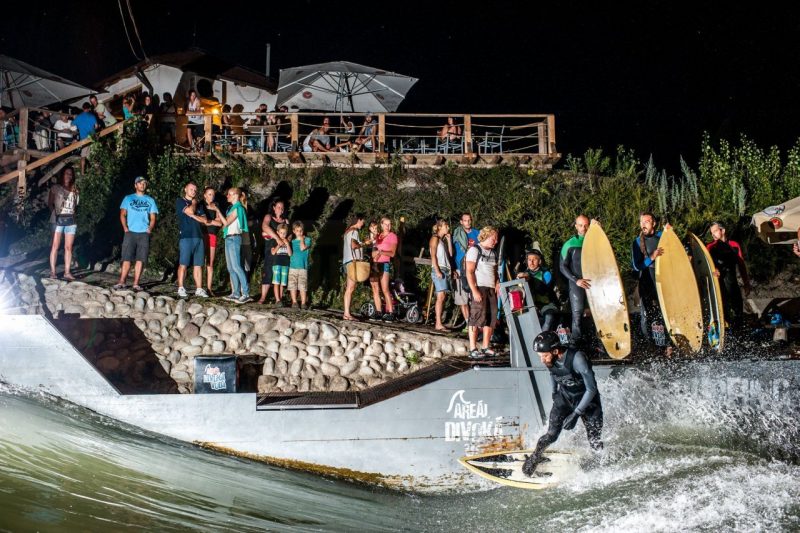 Magio beach
Sand beach in the center of Bratislava on the banks of Danube, near Tyrš waterfront and Janko Kráľ Park. Magio beach combines entertainment and relaxation – a rich cultural program, gastronomic specialties, sports activities such as football or beach volleyball and free WiFi under one roof. You can also choose from a selection of movies while enjoying unforgettable views of the castle and the city. Enjoy the sunset in the comfort of a sandy beach, sounds of passing Danube with a fantastic drink in your hand.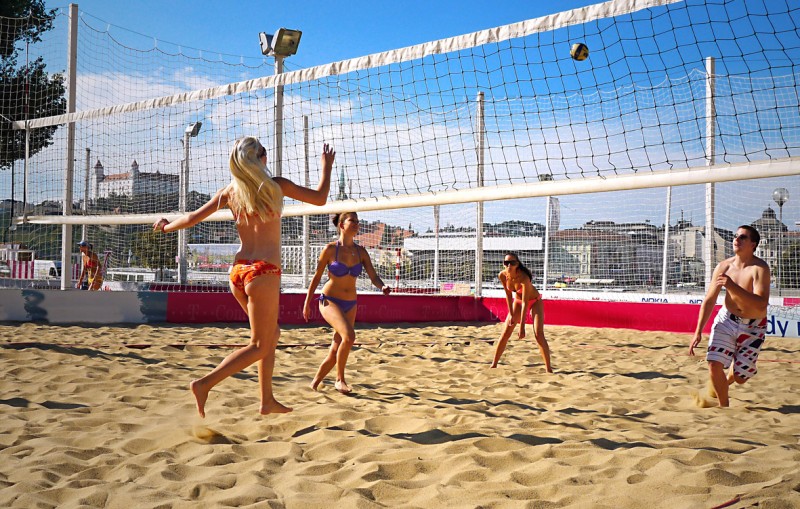 Street Food
Apart from entertainment and sports, Bratislava offers a variety of tasty food that can be enjoyed directly on the street. Bratislava now lives through the phenomenon of street food – enjoy fast food of a decent quality that comes in different designs. Sweet or salty, you will definitely not go hungry.
TOP summer events:
When: June – September 2018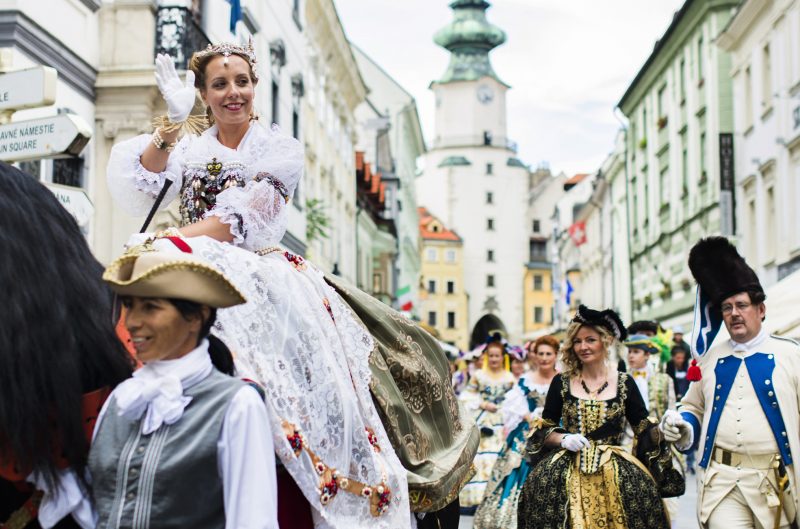 When: June 22 – 29, 2018
When: August 24– 25
When: June 30 – July 1 2018