10 Reasons to Visit Bratislava
Are you hoping to be able to travel and visit new places anytime soon?  Explore the highlights of Slovakia and plan your city break in Bratislava. One day wouldn't do the capital of Slovakia justice, therefore your best bet is to make a 3-day trip.
1. A City Filled with History
Bratislava dates back to arrival of the Celts who were followed by the Romans. The next important milestone was the coronation age, commemorated by the majestic St. Martin's Dome. Other witnesses to its glorious past are Bratislava Castle, now housing the Museum of History, and Devin Castle, rising majestically above confluence od the Danube and Morava rivers. More historical artefacts and various exhibitions can be found in as many as 30 museums spread around Bratislava.
2. Fun for Kids
Your kids will definitely not get bored in Bratislava. Numerous attractions in the city and its surroundings guarantee fun in any weather. The most popular place to visit is the Bratislava Zoo. Should you be unlucky with the weather, you can go to Bibiana, a house of arts dedicated to kids which is full of interactive exhibitions, or to the experience-based scientific centre, Aurelium, where you can learn about stuff like holograms and how difficult it is to counterbalance a magnet. And most importantly, your kids will learn all of this from first-hand experience.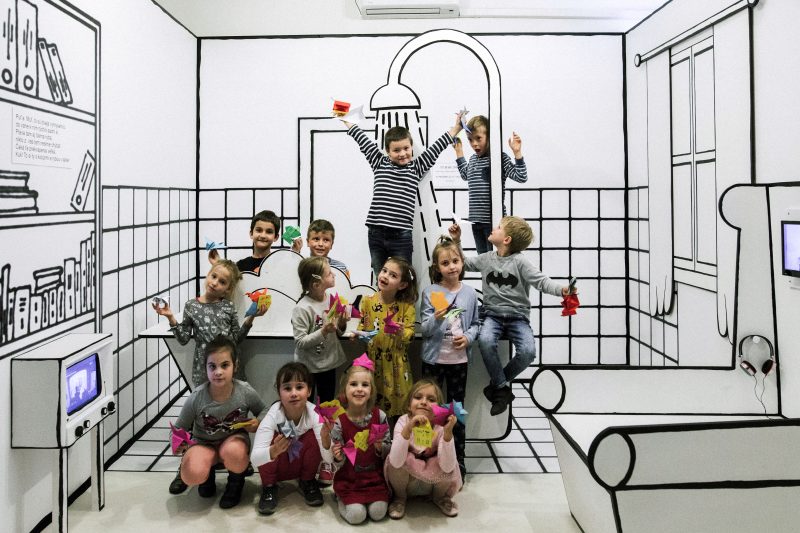 3. Art, Galleries and Theatres
Bratislava is blessed with a total of 20 galleries with both historical and contemporary works of art. Modern art, surrounded by the unique Danube peninsula scenery, can be enjoyed in Danubiana modern art museum. Make sure not to miss the Bratislava City Gallery. If you like theatre, drama and dance, make sure to check the programmes of Slovak National Theatre and Pavol Országh Hviezdoslav City Theatre.
4. Greenery Galore
Bratislava and its surroundings are full of parks, gardens, forests and vineyards that naturally reach town and form its important part. You can go for a stroll in Sad Janka Kráľa, a park that is literally several minutes by foot away from the old town, or in Horský park, offering a unique ambience of wood and the nearby city centre. Nice gardens to relax can be found at Grasalkovičov Palace and in Medická záhrada.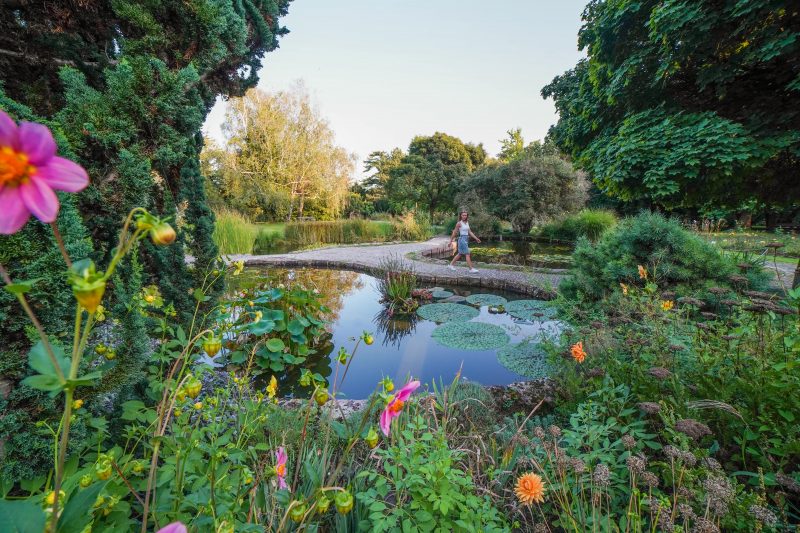 5. Vibrant Gourmet Scene
Local cuisine has been influenced by several nations, which is why it is menus often feature meals such as Wiener veal schnitzel, Austrian desserts and pastries, spicy Hungarian cuisine, German sausages and traditional Slovak dishes. All of them are usually accompanied by wine or craft beer. For traditional food, visit Slovak Pub or Zylinder, for fusion check out Bistro SOHO, good burgers can be found in Roxor BRGR & Beer, while for Bratislava crescents and coffee look no further than in Zeppelin Café.
---
All of us, including the diplomatic community living in Bratislava, have been through a rather difficult year. Find out how diplomats perceive our capital, how they survived the pandemic year and what they like in Bratislava in the series of interviews Bratislava through the eyes of diplomats. Listen to an interview with Tomáš Tuhý, who told us about his favourites places in Bratislava.
---
6. Sports and Activities
Bratislava is not only about museums and galleries. Sport and activities can be found in all areas. You can rent a bike and explore any of the dozens of bike routes or theme bike circuits. If you're into adrenaline, forests of Malé Karpaty have special bike runs. For water-related adrenaline, visit Divoká voda, a water sports area in Čunovo with rafting and jet ski. Or try Skywalk – a rather unusual panoramic walk around the perimeter of the UFO tower.
7. Unique Ambience
Summer in Bratislava is filled with unique ambience which is made by café and restaurant street terraces, while the Danube banks turn into city beaches with bars and sports and play grounds. Only 20 minutes away from the centre will get you to a whole different world: the largest natural swimming area in Bratislava, Zlaté Piesky. It has everything quintessential for a proper summer holiday: gravel beach, good water, sun umbrellas, trees with shaded areas, kids' playgrounds, water bikes and a slide.
8. Travel Beyond
Castle of Červený Kameň above a picturesque village Častá is certainly worth a day trip. It also features Astur, a falconry grounds with the largest collection of bords of prey in Slovakia. You can have a photograph with them. Another option is to get lost in the romantic vineyards along Malé Karpaty hills. Join the wine route (Malokarpatská vínna cesta) to sample local wines and feast on regional specialities.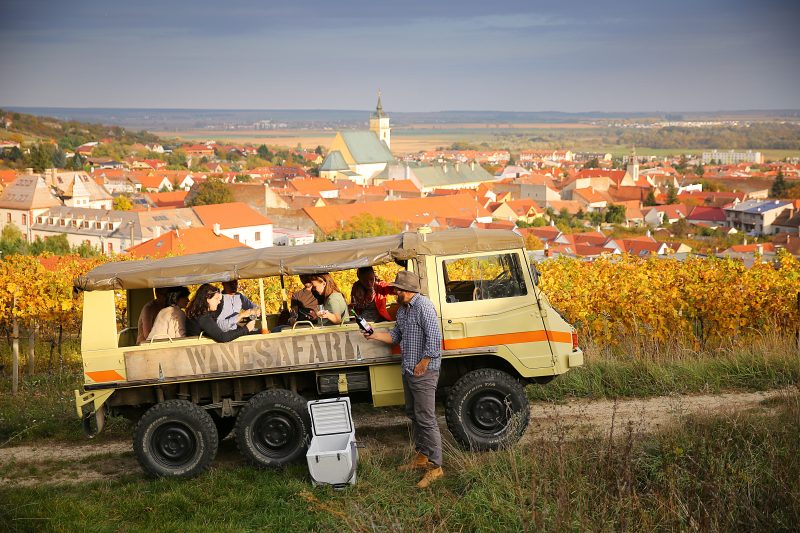 9. Tourist Card with Great Benefits
Bratislava is diverse, colourful and full of unique ambience of a town located on the Danube, all of which make a unique mix. Get the official Bratislava CARD City & Region Card to fully explore both Bratislava town and the surrounding region in a short time and at the best price. You will get free travel by public transport within the city and the region, free entry to 14 museums, plus further discounts.
10. Quality Architecture
If you love architecture, you will love Bratislava and its buildings. There are quite a few modern gems, the most iconic and visit-worthy of them are Most SNP bridge and the Slovak Radio building. Bratislava has seen a construction boom since the fall of communisms. This resulted in creation of brand-new quarters where residential meets office and commercial areas, such as Eurovea and River Park at the Danube bank or Sky Park with its elliptical residential towers. The latter was designed by the renowned Zaha Hadid Architects.